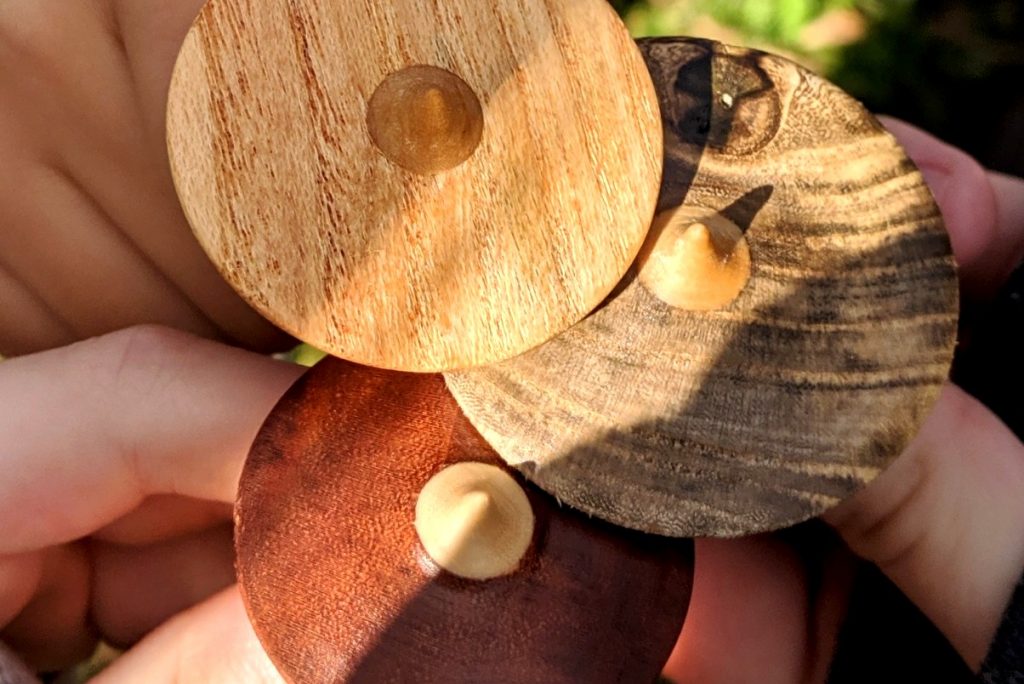 I was in college when I was confronted with a dark truth in Minnesota history. I don't remember where I was or how I came about the information, but I remember what I felt. Repulsed. Horrified. Appalled. Three young black men had been lynched by a mob of thousands of white men in Duluth, home of my alma mater, about as far north as you can get from where these things were known to happen. Or so I thought when I was young and naive to the evil in the human heart.
June 15th will mark the 100th anniversary of the murders of Elias Clayton, Elmer Jackson, and Isaac McGhie. Men who were killed because a young white man and woman accused them of assault and rape. But there was no assault and there was no rape. And there were no real repercussions for their senseless deaths. Three of the murderers served just over a year in prison for rioting, as if the lives of the three men they hanged didn't matter. They were just circus workers passing through town after all; a town full of immigrants who were predominantly white, predominantly unlike them.
It wasn't as if I didn't know history at that point in my life. And it wasn't as if I didn't know the history of black people in our country. I had black friends and neighbors – my best buddy in 3rd grade, my piano teacher, a few other friends at school – and they were just as much a part of our community, as anyone else. I knew my grandparents had racist ideas and I'd heard a few xenophobic slurs out of others from time to time, but not about my friends or our neighbors. I believed we were all the same.
My understanding started to shift in college, around the time I learned of the lynchings. I briefly dated a young black man my sophomore year. It was brief, mainly because I wasn't as into basketball as I'd pretended to be when I thought he was cute and apparently basketball was his entire life, but so goes young infatuation. It was long enough to talk to others about him, though, and the reaction I received when I mentioned my new boyfriend was black has never left me. She was quite serious when she said I couldn't be serious about him, because we could never be married and have kids. "Bi-racial kids are bullied and mixed marriages fail," she said. It's ironic when I think back on it now that I have a multi-ethnic son, but it was a sad, confusing realization at the time. I understood then that I may not have held racist thoughts, but many people in our society did and many still do.
I agree that I am privileged. As a white woman in the most privileged country in the world, I will never have to deal with discrimination based on the color of my skin. I may have other difficult things in my life. I may have many, many other difficult things, but that one I do not have. I can be thankful for that. And I can also be grieved for those who do not share such ease.
I will never know what it was like for my friend to walk into a church during the most difficult time in her life, in hopes of talking to a pastor she's known for years, only to realize the receptionist was quite uncomfortable with her waiting there. I'll never watch someone dig through her purse and apologize because she didn't have any money to give me.
I will never know what it's like for another friend to walk into the grocery store and be yelled at by a woman accusing her of spreading the "Chinese Virus".
I will never know what it's like to be the man who was mistaken to be someone else, stopped and questioned for something he didn't do. I will never know what it's like for people to think you're guilty simply because they think all people of your ethnicity look the same.
I will never know what it's like to be a minority in our legal system. To have my children taken from me because I didn't understand the police officer questioning me without an interpreter. And then be told I couldn't speak my language to my children because the county supervisor couldn't understand and I couldn't be trusted.
I'll never know what it's like to be a black man and be called a racist by a white woman because I disagreed with her on social media. Because I didn't have the problems she said I had and I didn't wan the solutions she offered.
Behind every one of those experiences is a sin against someone based on the color of their skin. But that sin is something much more complex than just skin color. We are dealing with something that has spanned time and will continue until we're ushered into eternity. Something as old as Cain and Abel. And for every example we find of it manifesting itself between whites and blacks, we'll find another example between whites and whites and blacks and blacks and every other ethnicity on our planet. Elias Clayton, Elmer Jackson, and Isaac McGhie were the last men lynched in MN, but 17 others were lynched before them, none of them black. Hatred for ethnicity is borne out of a hate filled heart. Ethnicity may be the focus, the thing that can be named. But the root is buried deep within and it is that root that needs to be eradicated.
I will never know what those experiences are like, but it is out of love for these friends and others that makes me want to learn, to search my heart, to seek answers and solutions. It is love that makes me listen. Makes me want to understand. But more than love for others is my love for the Lord and for his Word. That love has brought me to where I am today. In a place of deep sympathy and sadness for those who are marginalized, discriminated against, hated, and even killed. And in a place where I am fully convinced that he, Jesus, is our only way out of this division and hate. Because he, Jesus, is love.
Most of the calls to change what's broken in our society are focused on fixing the issues from the outside in, rather than inside out. But focusing on outward transformation or on institutional change does not work. It has never worked. After all the laws and all the regulations, here we are. After all the diversity classes and training and rezoning and funding, here we are. After all the sermons and books and blog posts, here we are.
Because change must come from the inside first. It must come from within the human heart, where evil dwells and hate resides. And hate doesn't die, unless Jesus takes hold. We can require change. We can legislate change. We can yell at people to change. And maybe we'll see some positive results. Maybe people will be more polite, more outwardly accepting, more Minnesota Nice. But change doesn't happen unless the heart is transformed and the only thing that does that is love. The love of Christ working in and through us.
It is out of a heart that loves our fellow image bearers that we need to address ethnic divide. It is out of a heart that wants to understand. We need to have hard conversations and we need to be honest. If our friends have personally been wronged by us or others, we need to seek the truth of God's Word and come along side them as friends. If they have never experienced what our culture is telling them they must have experienced, we must do the same. We need to let their experience be their own, not one we've preconceived based on their skin color or socio-economic group or job or anything else, just as our experience is our own, as God has ordained it to be.
Change must be individual, from me to you and from you to me. We cannot put all black people together in one group, as if they all act the same, think the same, want the same things, have had the same experiences. Much like when we adopted our son and we were told time and again by social workers that we needed to raise him in his culture. We needed to feed him certain foods and celebrate certain holidays and listen to certain music. As if he would like these things simply because he was black. As if he would like all the things I or his dad do simply because he's also white. Although I believe these sentiments to be coming out of people who mean well, I cannot help but think how inherently insulting and discriminatory they are towards the very people they're trying to support.
I've been told I need to be an ally, but I'll be honest, I have no desire to be an ally; to be someone with whom you cooperate for your mutual benefit. There is no need for me to benefit from those I love. I didn't want to be an ally when I adopted my son; I wanted to be his mom. I didn't want to be an ally when I confronted the county social worker & guardian at the courthouse on behalf of my friend: I wanted to be a sister in Christ. I don't want to an ally for my black friends any more than I want to be an ally for my Latino, Asian, Indian, or white friends; I want to be their friend and I want them to be mine. And as a mom and a sister in Christ and a friend, I will speak up for what is right. I will not be silent. I will not sit idly by. Because that's not what Christ did and he is my example, my guide.
And Christ confronted every sin and every injustice he saw in the same way. He called for repentance and he responded in love to those who turned to him. He didn't outline a legalistic set of requirements and he didn't lash out at them for having differences of opinion among themselves. He has ordained every circumstance and every experience. He has created every personality and gift of the spirit that we will use to respond to those circumstances and experiences. He has given his people freedom to be who they are and required them to love one another as they love him.
And it is to Christ that I will answer. Not leaders of the past and not leaders of today, but to Christ alone. And so it is his Word that I'll look to when deciding how to think, how to act. I can try to understand the events of the past several days. I can sympathize with the anger and frustration that has boiled over around me and led to destruction. And yet, if those actions and events do not line up with Scripture, no matter how justified they may be in the eyes of others, I do not have to condone them as right in the eyes of God.
We have all been created by God through one man, Adam, many ethnicities, derived from one sinful heart. (Acts 17:26) And it was that sin-filled heart that Christ came to redeem. He is the only answer that will bring lasting change because he is the only one who can change the hearts of men and women. All the hate that leads to division and destruction and death has been dealt with at the cross of Christ. And it is there that we must begin to lay it down.
I may not know what it's like to be a black woman in America. I may not know what it's like to be an Asian or Latino immigrant. I may not know what it's like to have had my great great grandparents stolen and sold into slavery or forced to leave the land they rightfully owned simply because they weren't white like me. I may not know what it's like at all to be the recipient of hate based on the color of my skin or the shape of my eyes or the accent in my voice. But I do know what it's like to be hated. And I know what it's like to hate, and so do you. And it is only by the grace of God working in the hearts of his people that any of that will change.