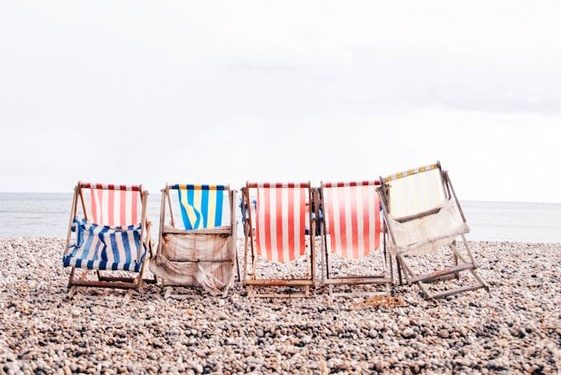 The general anxiety I feel usually begins in February. Every year it takes me by surprise and sweeps over me at once. It's like wading in the ocean and watching a wave come near, not realizing how large it is until it knocks you over. I'm not sure why I haven't learned to anticipate it by now, but I tend to be one of those people that forgets the difficulties of the past, instead of dwelling on them. And then it hits and I scramble once again. The culprit? Summer. Yes, Summer. My favorite season of the year has now become one I somewhat dread. Not for the weather, but for the endless hours of freedom. Of unstructured time.
So many other moms are excited for school to end. For more time at home to just relax. For play dates. For hours at the park. For lazy days exploring or or running through the sprinkler or drawing on the driveway. Berry patches and gardens. Time and more time.
Don't misunderstand; I love those things too. And in many ways, all of the summer experiences I love still happen. It's just that those things are no longer relaxing like they once were. Now, they are carefully planned and orchestrated and doled out in such a way that they may not cause too much excitement or too much of a break in the routine. Planned so they promote a continuum of regulation, in order to avoid episodes of dysregulation. Doled out in small doses, so fun remains fun and not overwhelming. All events sequenced and thought through carefully to avoid surprises and prevent me from forgetting anything we may need to circumvent a meltdown.
I had a few years of carefree. A few years of sending my kids outside to fend for themselves for hours each day, a few years of reading a book while they played dress up or store, a few years of spontaneous play dates with friends, a few years of running from the museum to the ice cream shop to the toy store and home again. A few years of doing exactly what every other stay at home mom rightly gets to do during the glorious months of warm weather and no school. And I was blessed with that time just as they are now. But those years are gone and now we live differently. Much less spontaneous, much less carefree. Such is life with FASD.
This summer, Zeke qualifies for "targeted services" through his school and we could not be more excited. The past two summers were spent in a very expensive private center program. As in about $3000 for 3 days a week for 6 hours a day expensive. So when we were told he qualifies for free (ok, yes, we pay taxes and nothing is free) camps that are designed to not only be a ton of fun but also retain learned skills, we jumped on it and signed him up for every week available. We then found out he will have a para with him every morning he's there. I love when we're given more than we expected. So, 3 hours a day, 4 days a week, for 7 weeks. Done. Add to that the amazing babysitter he's had since infancy and we have another day each week where he'll have structure. And fun.
That leaves approximately 1000 hours of endless freedom. Lord help me. And I'm only half kidding. I'm not complaining, really. I know the work that's required and I know why I'll do what it takes to help Zeke thrive in those 1000 hours, and I know we'll make it through. We always do. But I'm tired. All of the planning, all of the forward thinking, all of the orchestrating takes its toll. As does the need to remain calm in the midst of chaos. The need to be my son's emotional stabilizer when he cannot stabilize himself. The need to leave all of my own negative emotions out of it completely, even when anger or frustration are warranted, in order to prevent him from losing control. Add in new behavioral challenges over the past several weeks, as well as the sleep issues we've been working through for the past several years, and I'm already exhausted.
And summer break doesn't even start until next Thursday.
But, this past week, in the midst of consultations for therapy evaluations, talking to the insurance company, lining up weekly therapy appointments, contemplating whether swimming lessons will compliment or hinder the four therapy sessions we hope to have in place by the end of the school year, I realized something: I'm tired because I'm relying on me. I'm anxious because I'm relying on me. I'm not resting in the finished work of Jesus. I'm not resting in his sovereign control over my life. I'm praying. I'm asking for his help. But I'm not choosing to rest. I'm not letting the Lord take this summer and do with it what he wills. And that is ultimately where I need to be. Where I've needed to be.
Such are the struggles of planners and people who cannot just relax already and go with the flow. Such is me. But God calls me to be sanctified and more so to trust him completely. And part of that process, even if it is a small part in the vast scheme of my life, is letting him have our summer. Pray for me. I desperately need it.