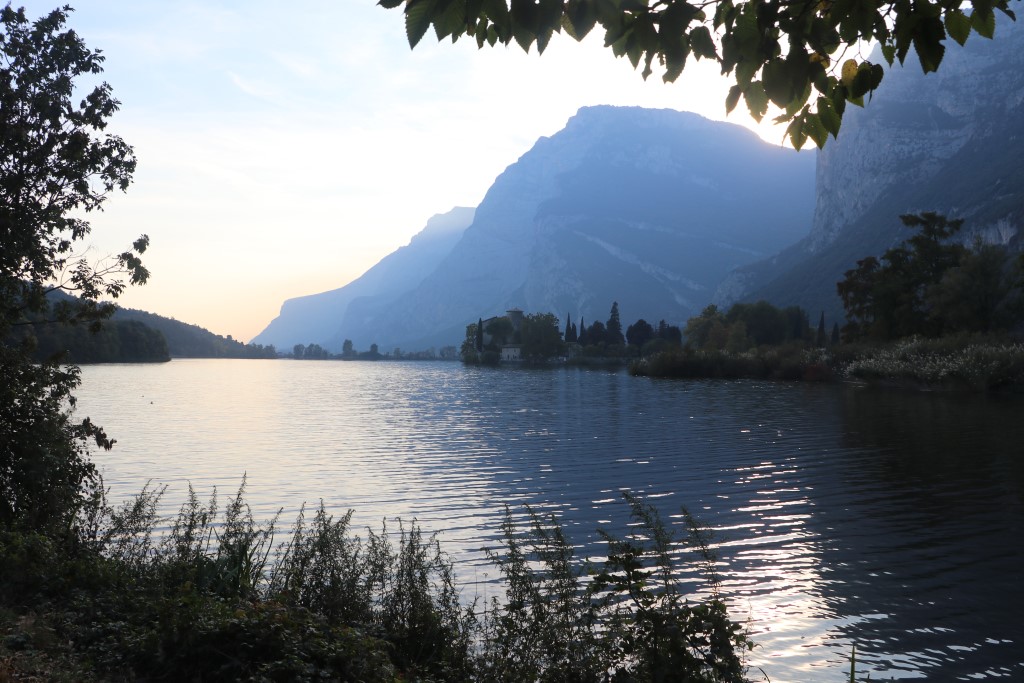 I listened to two podcasts today that left me hollow. Somewhat horrified in fact. Not solely from the content itself but from their implications. But then I thought, "but for the grace of God go I," and a deep sadness took hold instead.
The first story was about a sweet young woman named Autumn who lost her grandmother when she was young. Through her tears, she described a childhood in which the only person she felt loved her was her grandma. And when her grandma died, it destroyed her world. She was unable to process her thoughts and emotions, so she pretended her grandmother was still alive when memories flooded over her. Until one day when she realized she could recreate her grandma in a game she played called The Sims. She painstakingly obsessed over every detail until her grandma was just right. And then, as a final step to ensure her happiness, she turned off aging, so her grandma would never die. She played this game day in and day out for months, maybe years by the sound of it. She even recorded videos of her virtual grandma teaching her virtual grandchildren how to walk, among other things, so she would have those memories that she would never have in reality. But after awhile she knew she had to let her grandma go or she would never really grieve. So she did. She turned on aging and her grandma slowly deteriorated until she died in the game. And the way Autumn described that death was heartbreaking. Through this video game, she relived her grandma's death step by step and when she died online, it seemed it was even more soul crushing than her actual death. It was absolutely real to her, just as real as the game itself had become. The game cremated her grandma's ashes and she put the urn in the backyard of her virtual home. And every year, around the anniversary of her grandmother's actual death, she visits that grave. That virtual grave. She has, in fact, never been able to bring herself to visit her grandmother's true final resting place.
The next podcast was equally as sad and even more tragic in its scope. In 1912, a four year old little boy named Bobby Dunbar went missing during a family camping trip in Louisiana. An extensive search ensued and after 8 months, law enforcement in another state found a little boy whom they believed to be Bobby. This little boy was with a man who was not his father, but said he had been given permission from his mother to care for him. The man insisted that this boy was not Bobby, but rather Bruce Anderson. However, law enforcement did not believe him or the woman who claimed to be the boy's mother when she later came searching for him. Instead, the man was arrested and subsequently imprisoned for kidnapping and little "Bobby" was sent "home" to his parents. His mother's initial reaction was reportedly one of uncertainty, but after a day of being with "Bobby", she announced this was in fact her son, and they all lived life as usual for the next several years. Until the day the mother left her husband and children, and the father stabbed a man with a knife in a fight. Several years passed, "Bobby" got married, had children, and died. "Bobby's" granddaughter later became obsessed with his story and began to search for more clues into what happened in 1912. Through DNA testing of her father ("Bobby's" son) and Bobby's younger brother's son, she discovered that "Bobby" was in fact Bruce Anderson and the life she and her father and her now deceased grandfather lived was built on a lie. A man went to prison, a mother lost her son to thieves, a child was robbed of his family, and generations were fed lies positioned as the truth.
As I sat listening and as I pondered what I had just heard for minutes afterward, I was struck by the overwhelming truth that both of these women went to every length possible to avoid pain. Lengths most of us wouldn't dream of taking, but lengths that are also understandable on a very real level given their circumstances. Every person desires – in fact needs – to feel loved. If that felt love comes from only one person and that person is taken from you, it's understandable you would want them back. Every parent has a fear of losing a child and if that fear becomes your reality, it is understandable you would want your baby back. So you live as if what hurt you never happened. But life doesn't work that way. At least not for long, and both of these women figured that out eventually.
Traumatic experiences and extremely stressful situations have a way of creating alter realities, if we let them. It's clear these women gave into that desire. If we're honest with ourselves and take an equally honest assessment of the people in our lives, it's also clear many of us give in to that desire as well. We stuff our pain deep down inside and when it comes bubbling to the surface and threatens to explode, we stuff it down again. And cover it up. With shopping. With food. With drugs. With media. With alcohol. With lies. We cover it and cover it until it stays where we want it to live forever – a place inaccessible to feeling and too deeply buried to rise to the surface again.
But, we can lie to ourselves only so long. We can pretend only so long. We can medicate with our preferred tonic only so long. At some point the truth will meet us. It always does. And it will either help us heal or it will break us and destroy any remaining shred of our joy and happiness that remains.
If you believe the Bible to be true and speak to every aspect of our lives like I do, you know that God wants that truth to hit us sooner rather than later. And he wants it to heal us. He has never shied away from giving his people painful or stressful or difficult circumstances. And yet, his people have generally chosen to walk away from them and create a whole new set of problems for themselves. Cain killed Abel because he didn't want to deal with the painful truth of his own rebellion. The Israelites were willing to return to slavery rather than face the difficulty of uncertainty. David killed Uriah because he didn't want to deal with the painful truth of his own sin.  Joseph was ready to leave Mary rather than deal with the pain of embarrassment. Lazarus' sisters blamed their brother's death on Jesus, who could have healed him, because they couldn't see the good that was going to come out of their pain. Different scenarios; same underlying impetus.
Although thousands of years have passed, we are just like them. We don't want to face our pain. We don't want to see the good that will come from the things that hurt us more deeply than words can express. We don't want to do the work to heal. Because it's hard. And most of us really don't like hard. But Jesus. He calls us to do just that. He knows exactly what we are going to face and he beckons us to trust him all the same. He knows our pain and he wants us to walk into it boldly, knowing he is there. Knowing he won't leave us. Knowing he can heal our hearts. Knowing he alone is enough.
We have to trust him. If we don't our marriages will suffer and some will fail. Our friendships will suffer and some will die. Our children will suffer and some will leave. We will suffer. Because avoiding pain is costly. But Jesus. He is the great physician over our pain. It won't be easy. Far from it. It may be the most difficult thing we ever face. It may take years. But in the end, when we are free, it will be worth every minute of remembering, every heart wrenching conversation, every tear.