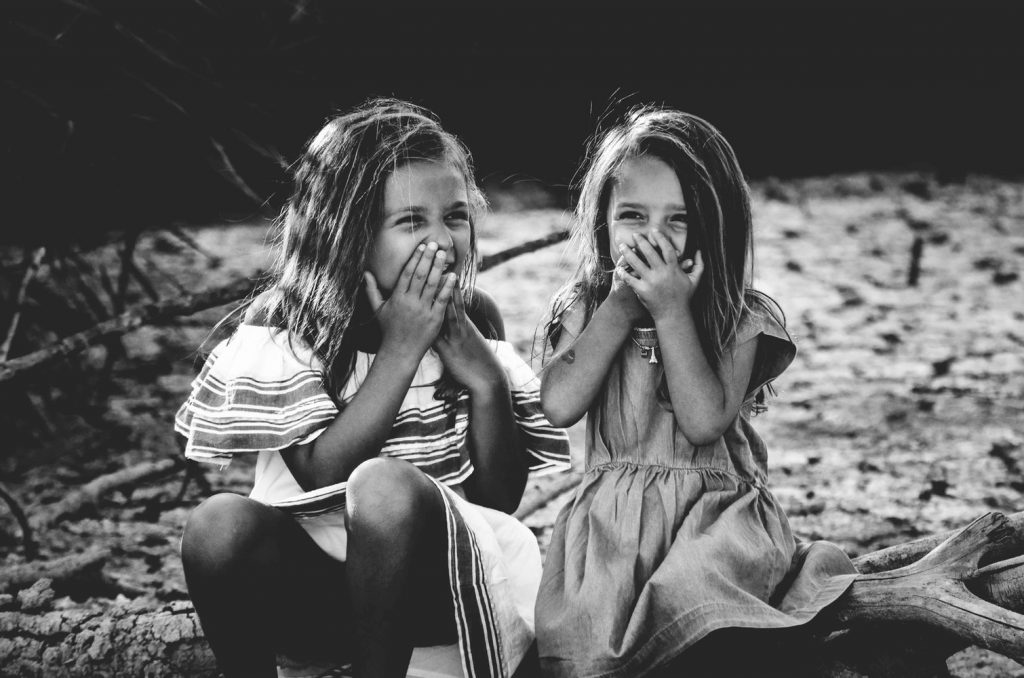 Sometimes I conjure up long lectures for my kids while I'm getting ready for the day. It's not that I'm thinking they'd actually sit through said lecture, but rather, there are so many things I want to convey and our normal time of discussion  on the way to co-op or piano lessons or wherever doesn't seem to suffice. And even if they did sit through my discourse, they'd tune me out around the five minute mark. I do have a teenager and tweenager, after all. So, I'll write it all down instead. And hope that someday they'll read it. Maybe it will be a thousand some days from now, but this is a topic that will relevant until the end of some days, because this is on friendship.
I am a stellar list maker. In fact, I have three going on my kitchen cupboards as I'm sitting here. Unfortunately, my lists are on neon pink Post-It Notes, because 3M has not gotten the memo from Restoration Hardware that your entire life must be done in monochromatic grey tones. Side note… Have you ever seen a more depressing catalog? I have to pitch the entire three-volume set every year before I get sucked into their foggy mire of dismal home decor and enter a mental abyss. Anyway. Lists. I love them. I don't love when people use them in writing, however, but I'm going to toss that dislike out the window and join the masses on this one.
So, here goes. Friends. How to be one. How not to be one. In no particular order. I'm by no means an expert on the topic, as my friends will all readily attest, but I've been at it for a bit now and I've learned a few things I'd like my girls to know. This isn't an exhaustive work to be sure, but it's a start. And, if you're still reading, thank you for coming along for the ride.
One. Friends are a gift.
God made us relational beings and He gave us relationships. Friends are a part of his good design and we are to treasure them as such. We are to love them as He loves them. We are to put their interests above our own. We are to consider them more worthy than ourselves. We are to be an outpouring of God's Word in their lives. We are to enjoy them. All that said, we are not to do a few things too. We are not to idolize friendship and make it into something it wasn't intended to be. We are not to expect our friends to fill holes in our lives that only Jesus has the right to fill. We are not to expect our friends to be an extension of ourselves, of our thoughts or interests. We are not to hurt our friends through thoughtless, self-centered deeds. And if we do, we are to apologize to them and work to make amends.
Two.  Some friends will bring out the worst in you.
You know the ones. They're beautiful. And talented. And successful. They're basically all around better at everything in life than you. You feel completely inadequate next to them. Insignificant. Small. So, your inclination is to scroll past their social media posts or avoid them at school or work or church. Perhaps you un-follow them because every time you see their life you're reminded yours is not up to par. But all that avoidance says more about you than it does about them. Their life is not the problem; your jealous heart is the problem. Your jealous heart needs to be un-followed. So, get your heart right and the friend you've placed on that unrealistic pedestal will be seen in the right light as well.
Three. Some friends are flutter on by butterflies.
Butterflies make wonderful friends, until they are no longer friends at all. They come into your life and are like the start of a vibrant spring after a dreary winter. You hang out, you share stories, you text or call. All. The. Time. It's a bit shallow, yes, but it's fun. And then they vanish. You'll reach out a few times, wondering if you did something wrong, but I guarantee you, you did nothing to cause this sudden drift. It's all them. Butterflies move on often and if you watch over time, they will have a wake of former friends in their past. Befriend those girls. Many times they will be the best friends because they know what it's like to lose something dear and long for something deeper.
Four. Your friendships will change over time.
Your friends will have other friends. You will have other friends too. You might not like your friend's friends and they might not like yours. That's just fine and good and right. Your job in any friendship is always to remain faithful to the Word of God and, as an outpouring of that, faithful to your friends. If your friend's friend is leading them down a road of sure self destruction, be faithful and speak up. If your friend's friend is leading them away from your friendship, be faithful and speak up. Perhaps your friend's interests and hobbies and likes and dislikes have changed over time and you're not as close as you once were. Perhaps you won't be friends after you walk through the changes in your relationship. Perhaps that will hurt. But a bit of hurt now will spare you a lot of regret later and God always rewards faithfulness, so be a good friend and let Him work out the rest.
Five. Some friends are socially inept and overwhelmingly self-absorbed.
And most of the time, those friends have no idea they are that way. They have no clue they're focused on themselves instead of others. You will learn to spot these friends early on in any relationship. It usually starts with you asking them questions and them talking about themselves. Then you ask again and they respond. You ask, they respond. They never ask. You walk away realizing you've learned 1,259 things about them in the past 20 minutes and they know absolutely nothing about you. Perhaps because they don't want to know. But most likely, they don't know how to know. Be the friend that extends a lot of grace and works to help them be a better friend. Be the friend that inquires more than pontificates. Be the friend that reciprocates.
Six. You will annoy your friends and they will annoy you.
That's pretty much life. We're all sinners and sinners annoy each other. You can choose not to be annoyed, however. You can choose not to be offended. You can choose to let your friend's tone or her biting words be words for the wind instead. You can choose. And if you choose to let the small annoyances go, your friendship will grow over time. Because you'll get to see the person your friend truly is under all that unrefined dross. And your love for her – your forbearance of her oversights and sins, if they are sins – will help grow her into the person God wants her to be. And if they are sins, you can choose to be a true friend and talk to her about how God says we are to love one another. She may not appreciate you in the moment, but if she loves the Lord, she will also love you more for it in the end.
Seven. It's not all about you.
Some friends are needy. Some friends will take more than they give. Some friends will thank you for kindnesses you extend to them and some will not. Some friends will think to include you and some will not. Some friends will prove they really don't desire to be friends and some will prove to be lifelong pals. But in the end, in all of these scenarios, it isn't about you. At least not all about your feelings. Rather, it's about you being faithful to the calling God has given you. Which is to love others as you love yourself. And that doesn't mean you need to spend years and years loving on yourself as so many pop-psych books would have you believe. That means you already do intrinsically, naturally love yourself and you are to extend that to others. Other people who are intrinsically, naturally wired to love themselves too and all that self-love usually leads to selfish love. You are to turn against that and focus on others instead. Serve them. Listen to them. Be a friend.
Eight and the last of my thoughts for now. Be discerning in whom you befriend.
Learn this skill and learn it well. Know those you can trust and know those you cannot. There are wolves in sheep's clothing and all of my words to you are for sheep wearing wool, not wolves in masquerade. Be wise. But don't let your fear of being duped rule your life. Trust the Lord instead and live in light of His sovereign goodness over your life.