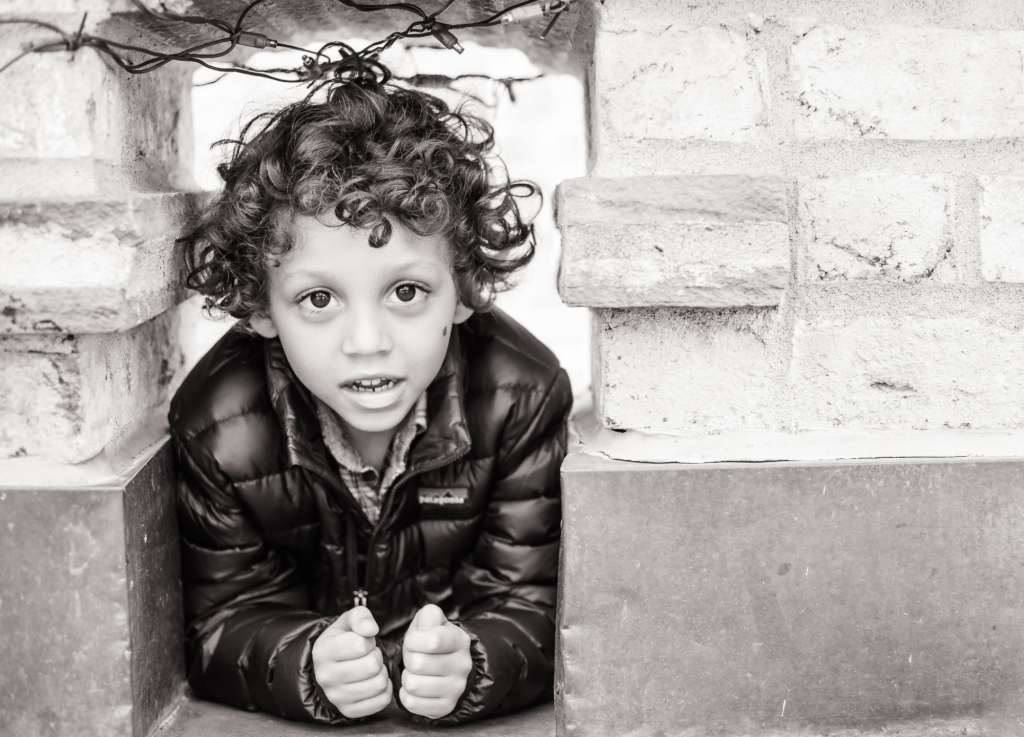 Dear Teachers and Administrators at our Son's School,
Thank you for loving our son. Thank you for believing in him. For seeing the joy in his spirit and the potential in his little body. Thank you for working with him day in and day out to help him do his best in reading and writing and everything else. Thank you for helping him cut and paste and sequence pictures and make friends. Thank you for plodding along with him through endless math worksheets at the end of the day when he is most tired and most uninterested. Thank you. We have found respite in you. That may seem like a strange thing to say, but that is exactly what you've offered us each school day since September. A place where we know Zeke is happy and thriving. And time away from the more difficult aspects of Zeke's disabilities. Aspects you never see, but are very real and very hard each and every day.
You see, Zeke has Fetal Alcohol Spectrum Disorder. I know you see that on paper, on his IEP, but perhaps you are not aware that it's a disability like none other. It is brain damage and it is permanent. It means he as difficulty with cognitive skills and physical skills and speech and executive skills and processing skills and social skills and sleep. It means he has trouble regulating his behavior because his amygdala takes control when he experiences stress, even normal day to day stress, and his go to response is to fight. It means he fixates on things and gets scared when his routine changes. It means he is emotionally half his age and will be until he's well into his adult years. It means he will struggle. For life, he will struggle. And when I write all of that down, it breaks my heart all over again. Because it is devastating to think of the future – the struggle to make friends, the struggle to make healthy decisions, the struggle to learn in school, the struggle to keep a job and provide for himself. And yet, he is so much more than this disability and you see that too. In many ways you see what we do: how much he has overcome in just a few short years.
You see how sweet and charming he is. You see how hard he works, how hard he tries, and how much he's learning. You see the progress. And it is tremendous from just seven months ago. You see the good. Thank you for seeing the good. But what you don't see is when we leave school. You don't see the ride home where he is screaming and kicking the seat in front of him because he has held his emotions in all day and now he's safe to let them loose. You don't see how exhausted he is from working so hard. You don't see the meltdowns during dinner and the refusal to eat. You don't see the nightly struggle of bedtime which often ends in him sleeping with us because he cannot regulate his sleep cycle. You don't see the battle to get him back into the car in the morning. And you don't see the weekends. Oh, the weekends. We try to balance activities with down time and yet we often have tantrums upon tantrums on the weekends. We don't socialize with friends as much as we used to, we haven't sat together through church in a very long time, and we often come out of a weekend feeling exhausted, rather than refreshed. But you don't see that. You see the best things about him and truly, I'm glad you do.
So, I understand why some of you feel he's ready to move forward into first grade. I understand that you feel he needs to progress with the rest of his class. That he would be emotionally scarred by staying in kindergarten another year. That he is doing well in kindergarten and has para support, so he can handle the additional work required of him at a higher level. That he will be in the system until he's 21 and it will be better to have the help on the back end. I understand. But I'm imploring you to look closer. To see more deeply. To understand us and Zeke at a level you don't get to experience on a daily basis. I'm asking you to keep him back so he can thrive another year before he is asked to do more than he is truly able. For his good. For our good. For our family and for his future.
Zeke has accomplished more in his little life than most people do in an entire lifetime. Kids with disabilities are like that. They don't get to rely on God given gifts without really trying. No, they work hard every single day. They are all in and go all out. They are strong and resilient. I think you see that. And you see that he's friends with kids in his class, but you don't see that he's not attached to them like other kids his age. His brain doesn't work that way. Because he isn't the same social emotional age. No, he is roughly 3 in that regard. When he's in high school, he'll be about 8. When he's 21, when he'll age out of the system, he'll be 12. Twelve year old boys do not typically function well enough to hold down jobs and provide for themselves. No, they need years and years more guidance and support. So, another year in the system on the back end isn't the answer. Instead, the front end needs more time.
What a difference another year in kindergarten will make. Another year to build a solid foundation of academic skills. Another year to learn social cues and learn how to talk to peers. Another year of speech and OT before he's expected to speak and cut and write at a more sophisticated level. Another year to feel confident before being asked to perform at a higher level. Another year where the expectations are easier and chances of regression in behavior or potty training diminish. Another year where peers aren't wondering why he's different. Another year he won't get bullied. We know Zeke will always need help in school. Further, we know he will most likely always need help in life – in making wise decisions. We know he will never "catch up" and we aren't asking for that. We're just asking for another year. Please give us another year.
Again, thank you for loving our kid. We could not have asked for better teachers than you.
Sincerely,
Zeke's Mom and Dad
The people who love him the most and know him the best.