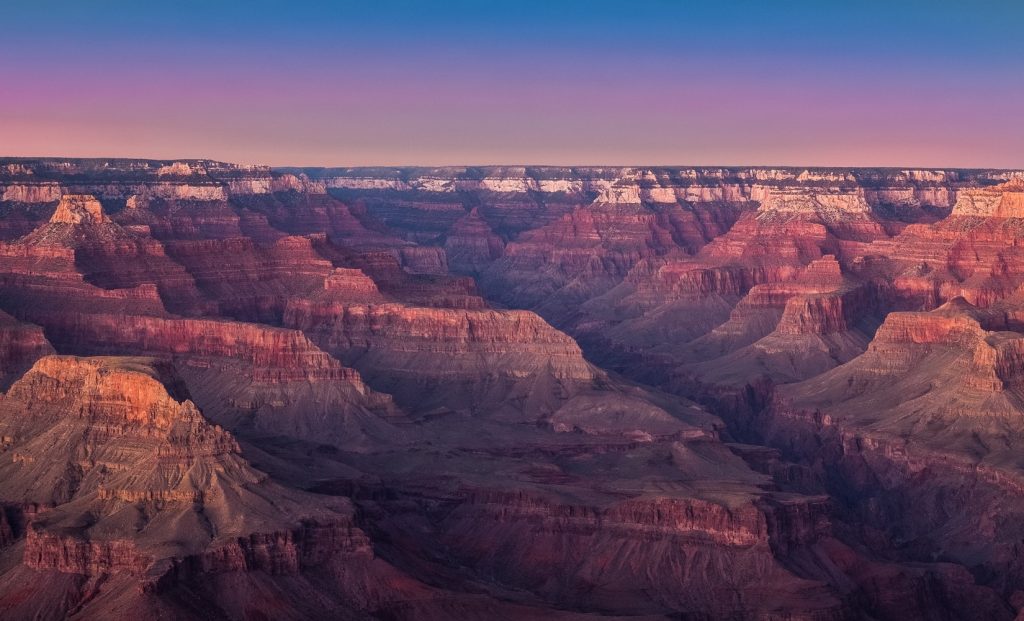 The Grand Canyon. It's vast. It's beautiful. It's colors change as shadows shift on the landscape. It draws you in and makes you want more – to explore it's depths and heights – to allow your heart and your mind to dive into it's majesty. And then, like the needle scratching its way across the entire record, my child screamed for the 691st time in the short 2 days we'd been in the State of Arizona that he wanted to go home. As in home, home, like 1500 miles away home. The home we left just the day before on a 3 hour flight and 5 hour drive to get here. The same home he's been demanding to drive back to since we rented the Dodge minivan at the airport. His home.
The day dream abruptly ended and I had two choices. The same two choices I have to make over and over again each and every day. I'll be honest and tell you the one I wanted to choose at that moment. I wanted to get really ticked off at him for ruining our family vacation. I wanted to be mad that he can't handle changes to his routine. I wanted to be angry that he was requiring us to leave one of the most iconic sites on planet Earth. After one hour. One hour. I wanted to make him suck it up and deal. But I didn't. By God's grace, I chose better.
I chose to love him. To accept him for who he is and who the Lord created him to be, just as he created the beauty of the place I so wanted the rest of our family to see. I chose to set aside what I wanted and went back to the car to make the 2 hour trip back to the hotel. Not exactly home, but at least it had an elevator, which would buy us a few days of bribery a/k/a his favorite entertainment. I chose to not care that he ate dirt and rocks all along the way. At least he got a literal taste of the Grand Canyon, even if he didn't enjoy the scenery. And I chose to make that same choice over the next several days, just as I do (imperfectly at best) each and every day at home.
I've often said that vacations with kids, especially young kids, are not vacations. Rather, they are opportunities to spend thousands of dollars in order to parent your kids in a different state. The location changes, but everything else comes along for the ride too. That truth is amplified exponentially when travelling with a child like Zeke. Vacations are exhausting and if it weren't for our love for travel, we wouldn't bother, to be quite honest. But then, that same love for travel also creates its own set of problems. To be more specific, it creates idols. Idols of freedom, I guess; of wanting to be able to go and do whatever we please whenever we please. And being jealous of those who can. Idols that make me feel stuck.
Given the number of times in the past several years I've swung along the pendulum of being annoyed with not having control over many of the circumstances in my life and being at peace because I realize God is the one in control anyway, it is clear the Lord has no room for idols in my heart. He has and is cutting them down every time they spring up and I guess I should be thankful. I am thankful. But right now, I'm throwing myself a bit of a pity party, replete with lamenting the fact that making these two choices day after day is exhausting. All the while acknowledging that wishing for more is futile. Wishing we had freedom we don't have. Wishing we had more than God is currently giving us. Wishing we had more options than "exactly as many as God wants us to have at this moment" as my husband so wisely put it.
We are stuck right now. In many ways, that is true. We have at least another month before we'll know whether or not Zeke's school will let him repeat kindergarten. Sure, we can advocate, as we have done, and will need to continue to do, but we really have no final say in the matter. We can meet, we can present our case, we can show them evidence, but they get to make the decision. Further, once the school year is over, we have three months of blank space, because his disabilities aren't severe enough for him to receive summer services through the school. Given the fact he needs a structured environment and cannot just be enrolled in any old summer program, we have one option. That option is 3 days a week, 6 hours a day, in a private program with a shared para, to the tune of $3200 for 11 weeks. Money we will need to find and once found, could be used in so many other areas. More wishing. Wishing we had the freedom to home school or send him to private school. Wishing he could handle that environment instead. Wishing we could enroll him in summer community ed programs or zoo camp or just hang out on the green grass and count clouds all day.  I could go on, but enough of the woe is me.
I'm well aware that my current line of thinking is going nowhere good at lightening speed. I'm well aware that I should praise God for every single thing I'm finding to complain about at this very moment. I'm well aware that my thoughts aren't honoring. I've spent more time asking Him to change my heart in the past several days than I have in a long time. I'm well aware. I know He will work this all out in His way and His timing. It will be His best for us. For His glory. And that keeps me moving forward. That keeps me getting out of bed each and every day to face another tantrum, another kicking, screaming, small tot fight. It does. But, if I'm going to keep it real, I have to admit I'm tired. So very tired. Even so, on the flip side of all of this, I'm grateful for the new mercies that come with each day. We are exactly where God wants us, idol killing and all.