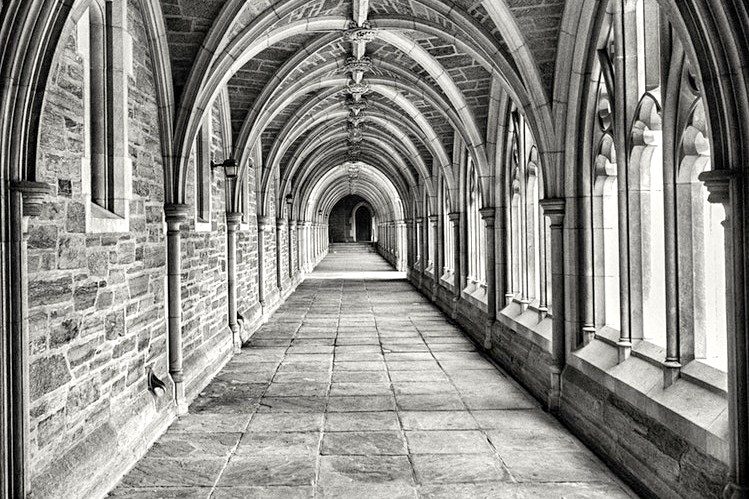 (This is a continuation of my last post, which you can find here.)
It's been over a year since we left. Over a year that we have had to think and pray about where we were and where we are now. A year in which we began to forgive and forgave completely. A year in which we have learned about many others who were damaged by the church we loved for so long. A year where we searched and lamented searching for a new place to worship. It's been a difficult year, but one God has used to build us up in our faith in Him and diminished our confidence in men.
I'd love to tell you we went out with good-bye hugs and well wishes, but the reality is, when we left, no one cared. We didn't hear from any of the pastors and only one of the elders. Perhaps he was the one assigned to take us off the membership list. This church where we were members, this church to which we tithed, this church at which we diligently served for more than 8 years didn't care. No inquiring of why we left or where we were going. No care for our spiritual or emotional well-being. No apologies.
I cannot tell you how much that hurt. And then that hurt turned to anger, as it often does. And then disgust to be quite honest. Until, finally, after the grieving process settled and the bitter taste was gone, all of that emotion melted into forgiveness. Forgiveness of men who accused us of wrongdoing.  Who didn't lead. Who weren't humble. Who didn't care for the sheep the Lord entrusted to them.
Forgiveness because I too am a sinner. Forgiveness because I also have a great savior. Forgiveness for my heart to heal and move forward. But forgiveness does not mean we have forgotten. It does not mean we will return. Forgiveness frees us, but it also makes us wiser. And wisdom carries us forward, trusting in God's grace and providence in deeper ways than we had before.
Many may say I'm being unfair. Because it hasn't happened to them. They have never experienced anything other than love and encouragement from a wonderful pastor. But, here's the thing, those things did happen and spiritual abuse is very much a reality. To us and numerous others. In the words of my friends who have suffered similarly:
"I haven't set foot in a church since, because I am wounded and grieving and floundering. I do not trust anyone in authority at a church now."
"I've had a hard time getting over (my former church). I don't trust churches…the pastors, leadership, people. I'm afraid they'll be fake and secretly mean."
This is what spiritual neglect, spiritual misconduct, spiritual abuse does. And this is wrong. Neither of these women have set foot in a church again. They're saved, they love their savior, they long for fellowship, but they're scarred. Some may say they aren't trusting in Jesus for forgiveness and healing. Some may say they think church should be perfect. Some may say they're sinning. I would have said all of these things too. Until I sorted through the intricacies of this pain.
God created his church to worship him. He chose it and redeemed it through the blood of Christ and Christ calls it his bride. It is set apart in scripture and it should be set apart on earth. Our local churches are to reflect this beautiful relationship between Christ and sinners. They are pictures of how sinful people can live in harmony with each other and our Triune God because of His grace. They are the foreshadowing for our eternal home.
So, when the church fails, when it shows itself to be unable to love and care for the people God entrusted to it, we suffer a deeper pain than any earthly broken relationship could produce. We suffer the pain of feeling like the one place on earth that is a reflection of God's kingdom has failed. Some who were particularly close to their church, to their pastor, suffer the pain of feeling like God himself doesn't love them and doesn't care.
It is a deep pain and deep pain requires lengthy healing. Grieving can take a long time – years for some. Trusting again requires physical, spiritual and emotional energy. A compassionate heart can see why some remain without a church, while still longing for them to find a place to call home again.
We've found a place now, but many have not. It's certainly not perfect and our presence makes it even less so, but it's home for now. We don't agree with every doctrine (wet baby / dry baby issues). It's not flashy and we sing a lot of hymns, but we have all come to love it and it's quirks. It's not easy for us to even be there many Sundays, and we cannot be involved much more than worship services due to Zeke's dislike for all things quiet and organized, but we're welcomed regardless. The Lord has been merciful and given us a new place to gather together with others who love him. To find solace in a world that strives to steal solace away.
That is my prayer for all who have been hurt. And if the Lord does not answer that prayer in our lifetime on earth, we have a beautiful hope for the future. We will be united with Him and all he has redeemed as his bride in heaven.