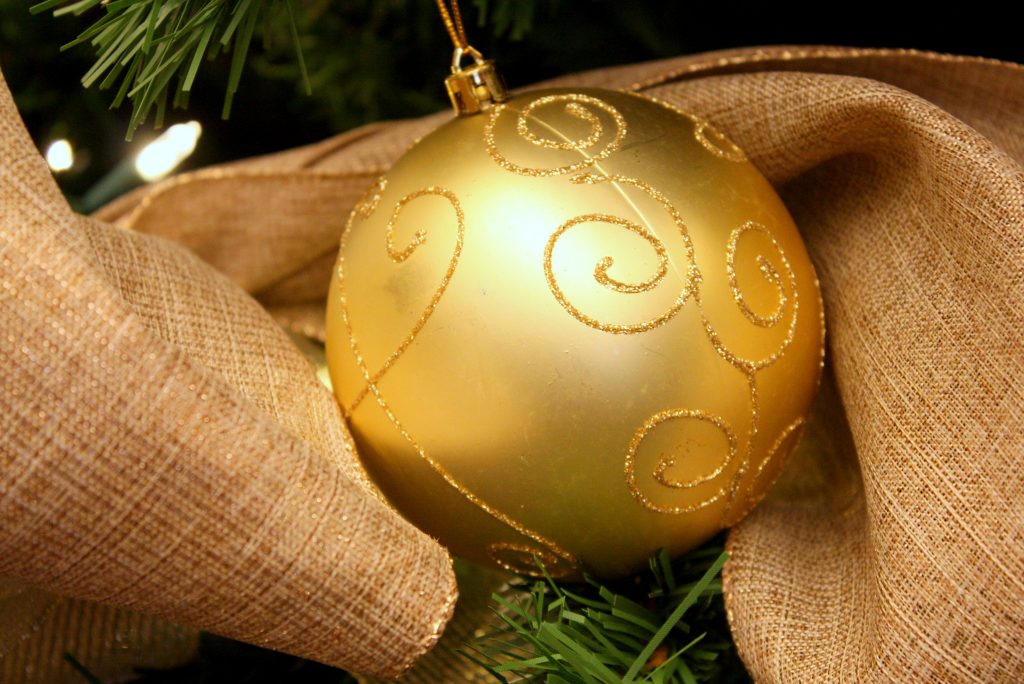 We were at Starbucks once again, because going to Starbucks is always a win-win for Little Mister and the rest of us. After not sitting in church once again, I was ready for a win. And I didn't just not sit in church; that hasn't happened for at least one of us in the parenting duo for over a year, but I wasn't even in the building. Little Mister decided that he'd rather scream at the top of his lungs in the lobby than go play in the gym or go to the park, so we enjoyed a little consequence together and sat in the car until the service was over. So, Starbucks. I was sitting there drinking my latte while Zeke ate his chocolate chunk cookie and I glanced over at the "what's happening in your community board". There hung a poster delineating tips on beating holiday stress. I rolled my eyes. Oh if only whatever they were prescribing on that little poster would actually cure what ails us. But as much as it might be a nice band aid, it won't even begin to heal what's really going on, because what's really going on is incurable.
For some of us, holiday stress is multiplied by a number of factors, making Christmas, which should bring us insurmountable JOY, more of a muddied field to plod through, ridden with guilt on top of the mire, because we know we should be feeling the joy of our Savior's birth and creating sweet memories with our kids. For many, the factors include the death of people they love, or sickness of loved ones or themselves, or broken relationships, or financial difficulties that plague them year after year. For our family, the factor that has made most holidays different if not downright difficult for the past five years is disability. Specifically, the nature of our son's disabilities, which manifest mostly in negative behaviors that degrade quickly under stress into abhorrent behaviors. Given the fact that our son's disabilities are so prevalent – Fetal Alcohol Spectrum Disorder (tragically under-diagnosed, but could affect as many as 7000 babies born in Minnesota every year according to MOFAS) and Autism Spectrum Disorder (widely diagnosed) – my guess is you know many who are affected by the same factors we are during this Christmas season.
I'm not one to put out top ten lists of things others must do for someone, lest I receive the same eye roll I gave that poster, so I hesitate to even write some suggestions of how you might help a family affected by disability or other difficult circumstances this season. However, if you are thinking you might want to reach out, I know what has been really helpful for us over the years and my guess is, these things would be a blessing to others as well. So, here goes my top 5, which really are applicable any time of the year, but are at the forefront of my mind this season. I'm writing this with disability in mind, but again, they transfer to other situations as well.
Pray. I know those of us who are do-ers really hate intangible things. We feel like we aren't really helping if we aren't doing something. But prayer IS doing the greatest thing we could possibly do. We are calling on the all-knowing, all-loving, all-powerful, all-everything God who created the child with the disability – and in his sovereignty saw the disability as good for this child – and put him/her into the family he chose for him/her. God knows the joys and the sorrows. He knows the things that come easily and he knows the difficulties. And he uses all of it for sanctification. So, calling on him to give the family and the child what they need at any given moment on any given day is no small thing. It is a mind-blowing-ly big thing and exactly the thing they need. So pray. For them to love Christ more today than they did yesterday. For wisdom, For healing. For peace. For joy. For contentment. For any specific things you know they need or a general prayer that the Lord will give them what he knows they need.
Offer to help at home or at church. If you know a family with a child who has special needs and you are in a position to help in some way, help. Offer to watch him/her so the parents can go shopping or wrap gifts or grab a coffee with a friend they haven't seen in months. If you have older kids who love younger ones, offer to supervise that play date. If you are in a church that doesn't have a disability ministry (most smaller churches), reach out to those families who never sit through a service. Offer to take their child out and play with him/her so they can sit through the sermon. Offer to be a consistent helper in Sunday school or the nursery, if you have the ability to pour more of your time into a ministry. And almost as important as offering, do not be offended if your offer is not accepted. There are so many reasons parents may say no, but none of those reasons has anything to do with you. So, if your offer is turned down, try again. It truly is the thought that counts here, trust me.
Say something. An encouraging word goes a long way. It can be as simple as, "I'm thinking about you," or "I'm sorry you're having a tough day / week / month / 5 years." You don't have to know the person well and you don't have to be a public speaker. Just speak and your encouragement will be treasured. The only caveat I would add here is please do not give advice. Please assume the mom or dad of this child understand his/her disability better than you do. They do not need another essential oil or recommendation to see yet another specialist. They just need someone to come along side them and tell them he/she cares. And if you're praying for them, please oh please tell them that too.
Don't pretend it's something it's not. This one is more applicable to very close friends or family members. If you are talking with your friends or other family or the sales clerk at the store who witnessed a major meltdown or Santa who just got kicked in the shins, please do not tell them that said child with a disability is just tired or hungry or scared. Said child could very well be tired or hungry or scared, but said child's behavior is much deeper than that. In our case, said child has organic brain damage and we only wish food and sleep would make it all better. But they won't and they aren't the real issues. So please be honest and say he/she has "special needs" and be ok with that. Be ok with other people knowing because it's not a reflection on you and it's exactly how God made him/her. And in doing so, you will give dignity and validity to the little person you love.
Finally, leave your expectations out of it. This is another one for family or very close friends. For kids with neurological disabilities especially, holidays are full of broken routines and changes in environment. So for those that love these kids, we have to recognize that the excitement that most kids feel at Christmas is replaced with unease and anxiety in our kids with disabilities. The bright lights and decorations, the mayhem of gift opening, the different foods around the table, the loved ones that come in and out of our homes, and the travel are all happiness-inducing things for our neuro-typical kids, but for those with disabilities they can have the exact opposite effect, causing melt-downs and even violent behavior because they simply do not know how else to process it all. So, do not take it personally if gifts aren't joyfully received or opened at all. Do not take it personally if food is not touched on the dinner plate. Do not take it personally if your friends or family cannot join you because their child is having a rough time. The bottom line is, it isn't about you, and the parents and siblings need you to be understanding because they're already feeling horrible that they've ruined your holiday.
My hope is this was helpful to you, just as so many have been helpful to us over the past several years. I wish you a JOYOUS season celebrating our Savior's birth.