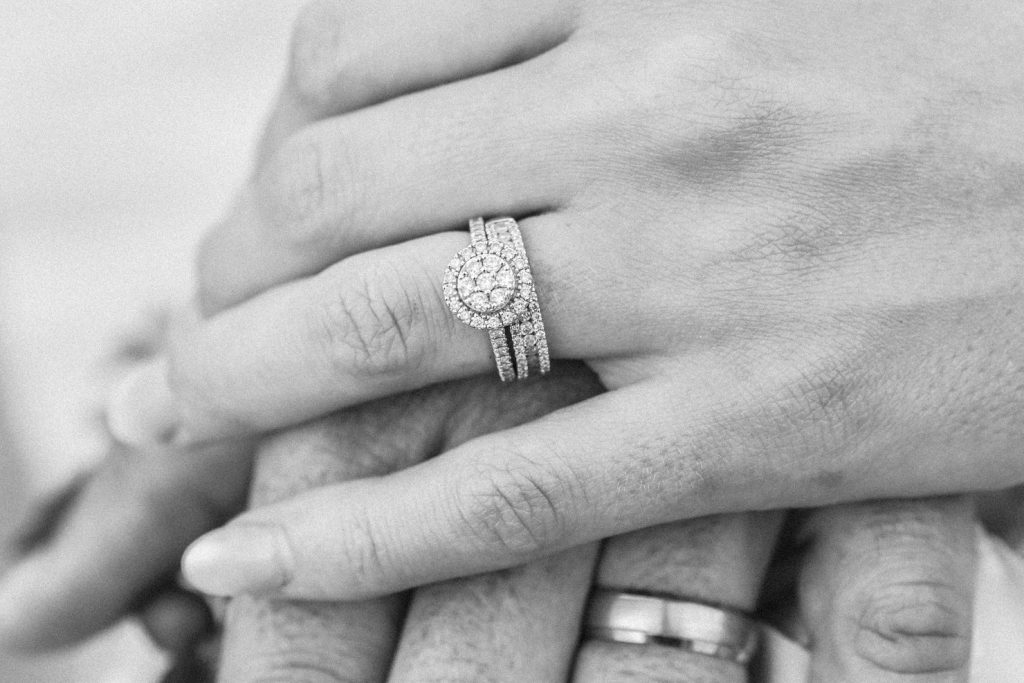 It's not that I didn't know the man that I married; I did. I knew him well. We had dated for almost a year and spent every day together for most of that time. What I didn't know was how much I'd want to change this man I knew in the years ahead.

We were perfectly matched according to the computer. Match dot com was how we met. Oh a whim I decided to sign up the weekend before Thanksgiving 15 years ago. I had been single for a few years after Jesus saved me and at the same time saved me out of an ungodly and unhealthy relationship. Dating in my early 30s was interesting to say the least. The bar scene wasn't really my scene anymore. Friends set me up on blind dates and I wondered if we were really friends. Christian dating sites were offering some hilariously awful experiences, so I figured I'd give Match a try. Why not, right?
When I signed up, I decided I'd respond to only 10 emails and go from there. I didn't have a lot of hope in the whole process anyway, so I surmised 10 was good. I had been corresponding with a few guys when Jon's email popped up a couple of days later. I debated. He'd be number 11. Going back on my word… But, he was cute in that photo with his puppy and he could SPELL. That alone was worth a gazillion points in my book. And he was funny. So, number 11 made the list. It was always my favorite number anyway.
We chatted on the phone and then decided to meet. Our first date? My idea. I'd meet this perfect stranger at his house and then we'd go for a walk in the woods. Alone. Brilliant. I will not be the one giving dating advice to our daughters. But, of course, it all worked out and here we are, married 14 years next week. Like most marriages, perhaps I'd venture to presume most good marriages, we have had quite the ride. I had a ton of baggage to deal with from my upbringing and my own stupid choices, so suffice it to say, I was a bit of a mess and our many differences were things I had to learn to navigate.
My husband is the polar opposite of the men I had known before I met him. Perhaps that is what drew me to him. Perhaps that is what I knew I needed. Obviously God had it planned out that way. I came from a lower-middle class, borderline white collar, but more comfortable in a blue collar,  background. That alone was juxtaposed to Jon's upbringing and choice of profession. It actually took me several years to be able to tell others exactly what he does for a living and I think I sort of even understand it maybe a little bit now too. I was used to guys that worked with tools and built stuff or fixed cars, and hunted anything that was huntable. Guys that played tons of sports and went out with the other guys a few nights a week. Jon owned tools, but being a handyman was not his calling and he chose to hang out at home with me rather than at happy hour with friends. The differences were in my favor, but they were differences nonetheless.
I was desperately trying to do this marriage thing right and I placed a boatload of expectations on myself and on my husband, none of which he was designed to fulfill. Some expectations came from my own muddled thoughts on what husbands should be like and some came from our church and church friends. For instance, before I met Jon, I went to a church that was very adamant that men must pray with their wives, read the Bible together, do devotionals with their kids, and always take the lead in the family's spiritual life. It was as if you were not a Christian couple raising Christian children if these things did not happen. This was the golden standard. These aren't bad things by any means; they are a very good standard. However, they are often a standard that is too often legalistic and unrealistic for most.
The Bible gives us many guidelines and we should live by them out of our love for Jesus. But we also have much freedom. And it took me a long time to be ok with that. It took me a long time to trust that there was no step-by-step program to having a great marriage, either set forth by a church or elsewhere. It took me a long time to trust that God gave me the man he gave me for reasons deeper than my fleeting desires and emotions. It took me a long time to trust. But once I did, I realized I was married to the man I could choose to love day and in and day out for the rest of our lives, because of his love for the Lord and his love for me, despite all those little things he was not.
It's funny how we can take the things we like about our husbands and run with them, perhaps even giving thanks for them. And yet, when it comes to other things we subconsciously or even consciously expect, we complain that he's not the man we wished he'd be. Or more to the point, we wonder why doesn't he act the way we want him to act when we want him to act that way. I'm slower than the average garden snail, so it took me several years to get to this point, but I'm finally content that my husband is exactly who he is, and I'm fully happy that he is content with me being me. We love each other, yes, but more over, we enjoy each other. My sorrow in my longer than average journey is knowing some couples never make it this far. Some couples never see their spouse as God intended.
Jon was created for amazing things. First and foremost, to glorify God and enjoy him forever. I did not make the top of the list. He was not created to be the man I think he should be. He was not created to meet my every perceived need. He was not meant to be my bestie. I have girlfriends for that. However, since God in his providence gave him to me as my husband, he was, in part, created to be the man I need. And I was created, in part, to be the woman he needs. Not for selfish gain, but for God's glory. Not to fulfill my chick-flick fantasies of the perfect mate, but to fulfill my deeper need of sanctification.
For those who make it to for better or for better in their marriage, I think it's about perspective. It's about knowing what marriage was designed by God to be in this world – a picture of his love for us – and knowing that it is momentary to coin John Piper. It's about knowing that marriage is about God making us into who he wants us and our spouses to be as he is conforming us to the image of Christ. It's about choosing to love our husbands for who they are and being thankful God has given them the grace to love us the same. And finally, it's about realizing how incredibly humorous this thing we call marriage often is; being able to laugh at ourselves in the midst of an argument, in the midst of miscommunication, in the midst of dirty diapers and disobedient children and broken appliances. This is what has made our marriage for better or for better – Grace. Love. Laughter. And I'm thankful. Happy Anniversary, Babe.