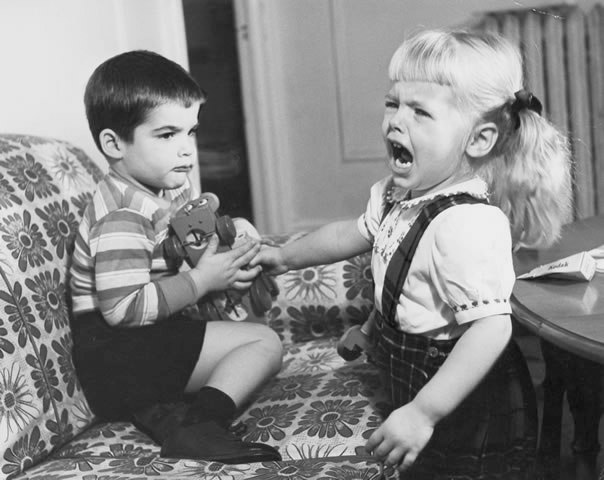 It's funny, isn't it, how we can remember seemingly insignificant events from years prior and yet we cannot remember what we ate for breakfast this morning? That's how it is with a simple conversation I had with a friend before we adopted Zeke. I was driving around town running errands and she called my cell phone. I hadn't talked to her in a few years but she heard that we were trying to adopt a child and wanted to chat. She was surprised, she said, as we already had two kids. Why did we want to adopt? Weren't we happy or fulfilled with our girls? I don't remember my exact words, but I imagine they were something along the lines of no, our happiness or fulfillment really had nothing to do with it. We knew we were called to adopt. We knew God had placed that on our hearts before we even met and it wasn't a question as to "should we" but more "when should we".
After a few minutes of trying to explain "why" the best I could, she said she and her husband were definitely done having kids. They had a daughter and they did not believe it would be fair to her if they had another child. They didn't make enough money, she said. They couldn't send her to a good Christian school or involve her in activities or travel with her if they had another baby. They couldn't spend as much time with her if there were another. And so, she would grow up their one and only, because it wouldn't be fair. It's perfectly fine that they didn't want more kids, but I've always considered the reasoning behind the "why" to be interesting.
I've thought about that conversation with my friend off and on over the years, especially during the times when I know life is not feeling fair for our girls. Adopting a sibling with special needs has created some unique unfairness in their lives. It isn't fair that they don't get to play on travelling sports teams because their little brother cannot handle that schedule. It isn't fair that they rarely make it through a trip to the mall with their brother without becoming the focus of a public meltdown. It isn't fair that their mom's one last nerve was used up by their brother yesterday and since then, she has had to apologize numerous times for being angry or annoyed over trivial things. It isn't fair that their schedule is often interrupted by therapy appointments. And on and on.
No, I don't think any of that is fair. I have worked through piles and piles of guilt over the years about how that is not fair. Life was far less complicated and far more carefree before we adopted Zeke. Would it have been more fair to the girls to keep it that way? Would it have been fair to Zeke? How would I possibly go about weighing all of that on the fairness scale?
My husband and I are those parents your kids don't want to have. When the girls were younger and would scream that the other one stole her toy and how it wasn't fair, we'd often turn it around and gently say something like "No, it's not." "Life isn't fair. And you don't want it to be fair either." Not exactly the response they were looking for on any given occasion of seeking justice from the higher ups. Now, don't get me wrong. We love our kids and we seek to love them in a way that the Lord would approve. We wanted them to be vindicated when toddler crimes were committed against them just as much as we want them to know we are here to help weigh the balances of their preteen spats. But we also want them to know what true justice is and, thus, what it means to seek fairness.
And it's not just our kids who scream foul when life isn't fair.  Adults do it all the time. We complain when we don't get a raise at work or can't afford the latest thing we want. We whine when we get a tax break but someone else gets a bigger one. We do this all while living as the upper one percent; as the richest people in the entire world in all of human history. We lament when we get sick or worse, are diagnosed with horrible disease. And we lament even more when someone we love is in that position. Like Job, we see ourselves as innocent and yet stricken. And this is a problem that has been going on since the beginning. A quick read of the Psalms shows us over and over again how unfair we feel this life really is. And yet, we somehow think we deserve fair. We somehow feel we're entitled. But in reality, the only thing we really deserve is the one thing none of us wants.
The reality is, life is not fair. But it's not fair in far bigger ways than we even realize. It is cosmically unfair. If life were fair, we'd all be in hell because of God's perfect justice against those who rebel against him. If life were fair, there would be no mercy; no changing of hearts toward repentance. But life isn't fair. And He is merciful. And the only way we can even hope to experience that mercy is to know that Christ, out of his perfect love for us, paid the highest price for it. Which wasn't "fair" on a much bigger level than we can really comprehend. So, in the end, I'm thankful life is not fair.
I think it all comes down to what we really want our kids to know about this life, about this world, and how we see it ourselves. Since we are Christians, it all comes down to Christ. How do we live out our love for him in this imperfect world? It's in our choices and those choices often mean we set aside what is fair. Making the choice to love someone day in and day out is more important than things. Choosing to sacrifice time and money and fun for someone who is precious to God and precious to us is more important than experiences we might miss out on. Choosing to pour all that we have and all that we are into the children the Lord has given us is more fulfilling than traveling or giving them what they think they want. Because it really is in the letting go of what we want out of this life in return for what God wants for us that we find true happiness. And that happiness – that fulfillment – has nothing to do with life being fair.