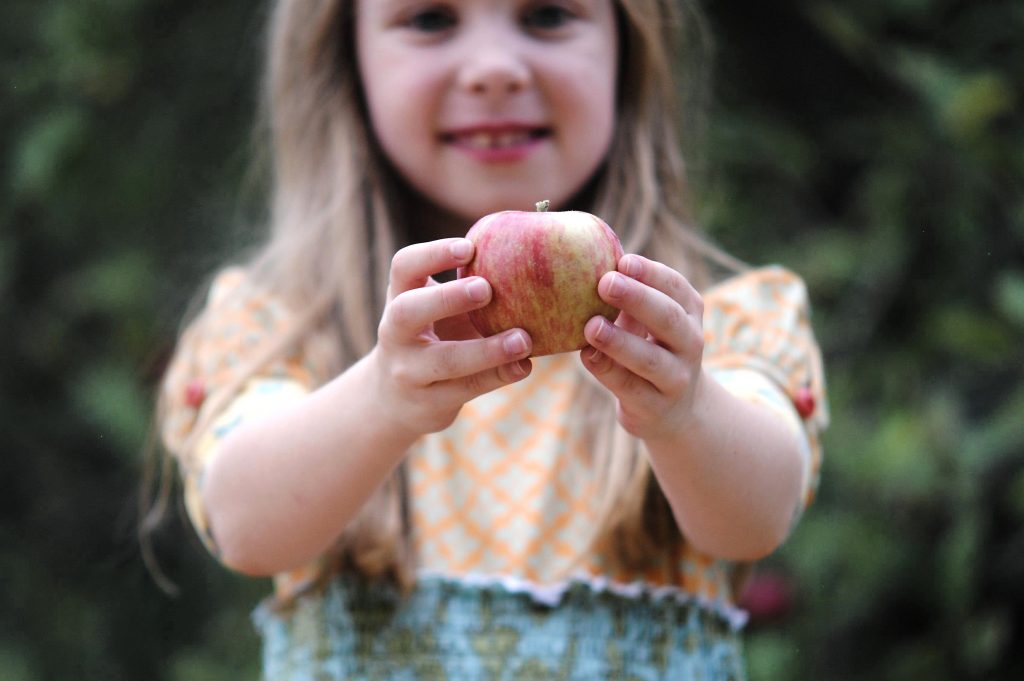 I was in my late 20s when it began. A 24-hour illness that came around every few months or so. Sore throat, mild fever, headache, felt like a truck ran me over and left me for dead. You know, the usual fare. And my entire body hurt to the touch. Like my nerves were all at the surface of my skin and completely on fire. A solid 24 hours every few months for several years and then it stopped. I never really thought much about it after that. Until I spent a week at the Mayo Clinic in Rochester, MN in my late 30s.
I was 37 when our daughter, Genevieve, birthed herself. It's actually true, but that's another post. After she was born, I had absolutely no energy. More so than average fatigue; more debilitating than I had ever known. My intestinal tract was a disaster and I stopped eating most everything to try to quell the gas and the bloating and heartburn. I started living on Phayzyme and activated charcoal and Tums and anything else I could think of that would help. I had constant headaches, sore throats, body aches and felt like my head was in a fog. My arms felt extraordinarily heavy and tingly down through my hands. Day after day. I lost weight and stopped seeing friends as I had no desire to leave the house. I was most certainly depressed.
So I started the doctor circuit. Over the next two years, Internists told me I was stressed out and recommended anxiety medication. I had a new baby and toddler after all. Naturopaths told me I was literally allergic to everything, needed to quit eating most foods, and start taking lots of supplements. A neurologist told me my brain was beautiful and it was most definitely not in my head, at least not physically. The gastroenterologist told me I had IBS and recommended seizure medication. Well intentioned, albeit completely misguided, friends told me I would be healed if I just believed. And other friends told me this essential oil or that herb would be the cure.
I was frustrated and disheartened. I had prayed and prayed God would lead me to the right doctor for help. I had prayed and prayed he would take these symptoms from me and restore my body to where it was just two short years before. I doubted my faith, even though I knew that was a lie reserved for prosperity preachers. I was receiving all sorts of advice and implementing much of it, but nothing, absolutely nothing, worked. No one knew what was wrong with me. So, we took one last chance, and went to Mayo.
After a week of appointments with specialists and more tests than I care to remember, many of  my symptoms were left with no known cause. One small piece of the puzzle was solved, however, with a diagnosis of pelvic floor dysfunction thanks to Miss Genevieve. Even so, most of what ailed me remained a mystery. At the end of the week, my intake doctor confirmed what I had suspected for some time:  whatever was ailing me was most likely auto immune and most likely tied to the same reason my skin was on fire a decade before. But which auto immune disorder, no one knew. Nothing was showing up on the hundreds of labs they took and he guessed it could be several years before anything did. He was right.
When I was in my mid-40s, many of my previous symptoms returned, along with new ailments. My GI tract was an absolute mess. My hands started aching constantly, making menial tasks like driving or writing difficult. And my thumb nail suddenly became deformed. Like rutted, from top to bottom, with no known cause. My toe nails became softer and grew thicker. Every joint started hurting soon after that and I knew I had arthritis, just like my mom and grandma before me. But what about the other symptoms that didn't seem to fit? After doing some research on Dr. Google, I learned that this type of arthritis – psoriatic arthritis – is an auto-immune disorder and actually all of my other symptoms, as well as many others, fit just perfectly with this insidious disease. A few short months later, this diagnosis would be confirmed by my rheumatologist.
I finally had a reason for every elusive symptom I had over the past two decades. All those years of doctors and friends thinking I must be off my rocker or just completely stressed out. I felt vindicated in a way. At least I now knew it wasn't just in my head. My body was attacking itself. But why? No one knows. Maybe it was a result of the necessary use of steroids when I was a preschooler suffering from asthma. Immunosuppressants have been linked to auto-immune disorders in some studies, but what we do know for sure is that auto-immune disorders affect tens of millions of people in our country and they are on the rise (or at least being diagnosed more often due to widening understanding). Further, they are about twice as common among women than men. There is no cure, but there are medications and some supplements that can help. So I live with daily pain and daily GI issues, and I watch for disease progression, which will eventually result in irreversible joint degeneration. When that starts I'll need a biologic which brings with it a whole host of unwanted side effects. But I'll take it, to save my ability to drive and write and hold my husband's hand.
So, why share all of this? Why let people in on the unglamorous details of my health? Because so many are suffering. So many of my friends have some sort of chronic health issue, be it physical or mental or emotional in nature. So many have sought out doctor after doctor or therapy after therapy. Some of them have answers. Some have even been healed. Others are suffering still. They are undiagnosed or misdiagnosed. Nothing works. Nothing helps. They remain sick and left to wonder if they will ever feel "normal" again.
I share because I have lost a lot of pride during the last several years. Being sick and vulnerable has a way of breaking it down and that's a good thing. I'm sure God has ordained this affliction in my body for that very reason, as well as to show me a few other truths. I have nothing to hide from anyone now. I have nothing to hold onto, other than God himself and what he is doing in me. Anything I once thought beautiful or worthy in and of myself is long gone. Praise God for that. And praise him for loving me as his child. Loving me enough to give me what is best for me, even though it's painful and I would never choose it for myself. I'm grateful he also loves me enough to temper his affliction with more mercy than I can comprehend.
I share because I've learned to hate sin more deeply as a result of my illness, as well as the illnesses of those around me. Not sin as in I've sinned and caused such and such to happen (although I do hate that in myself too). But sin as in the substance that has infiltrated and stained every single atom in all of creation. Sin as in as far as the curse is found. That sin. I hate it. And I love Jesus all the more because I hate it. I love that he came to remove it and I love that he is ruling and reigning and reversing it as I write these words. I love that he will one day wash it all away and make his creation new, removing the pain of chronic illness, be it physical, mental or emotional. Amen.
Finally, I share because there is hope. There may be no diagnosis and even if there is, there may be no cure. But there is hope. Maybe not on this earth, but there is hope. Some days it is hard to hold onto it and those are the days where we need to reach out to the body of Christ and ask them to give us what we need. Ask them to pray for us. Ask them to listen. Ask them to let us be sad or angry or jaded or cynical or whatever it is we are feeling, while pointing us to the truth, so the Holy Spirit can  use that truth to transform our thoughts. To bring our feelings in line with his word, so his word can change our perspective, even if our circumstances never change.
I've learned every illness has a spiritual component and often that spiritual piece is what needs tending most. It is that side of our ailment that shows us who we really are; what is truly in our hearts and works its way to the surface of our beings in the worst of circumstances. When all is said and done, it is what the Lord is doing in our affliction, whatever that affliction may be, that is eternal. His work in me is what matters and I pray that I hold on to that truth as I walk through what ails me, now or in my future.