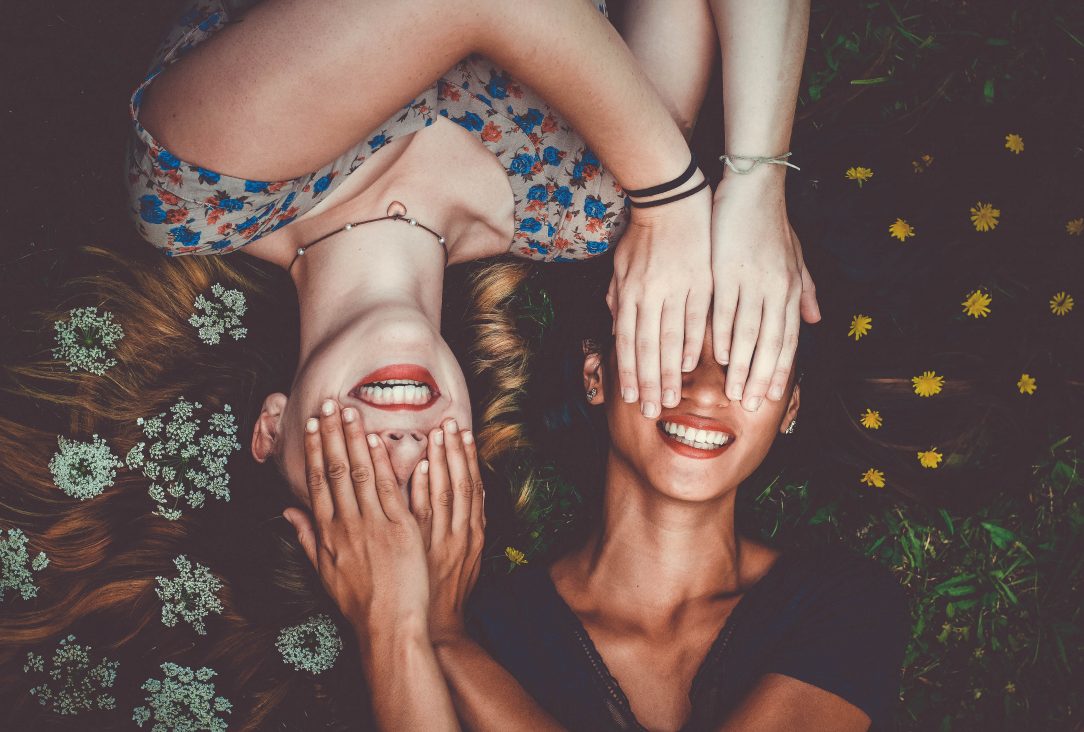 I'm not one of those people who has a million Facebook friends. I would never win "most amiable" at the church picnic or company Christmas party. It's not that I'm not friendly or likable, but it's more of an acquired taste. Like asparagus, rather than sweet corn. I guess it's because I have opinions and I talk about them, and some people really don't like that, even if my intent is upright, which it honestly is in most cases. Such traits were helpful in college while debating classmates in philosophy or poli-sci courses, but I imagine they do make friendships a bit more difficult than they would be if I were different. And I spent a lot of years wishing I was different, but finally realized everyone else was already taken.
Nevertheless, making and sustaining friendships is not easy. It's challenging for my almost teenage daughter and it's still challenging for me. Sometimes I wish there was a match.com for women in their 40s  who are looking to have more close friends.  I'd check off all the boxes that pertain to me: Loves Jesus, Married, Has 2 girls and a boy, Homeschools two kids, Public schools one kid, Believes the Bible is the standard for how to live life, Vaccinates, Type A, Hates HFCS and red dye 40, Loves Starbucks, Drinks wine, Loves to travel, Hates people who drive slow in the fast lane, Etc. I'd put in all my info and voila! My new bestie is Jane in Minot, North Dakota, and we'll be friends forevermore just like Say Say Oh Playmate.
But, there is no such thing. Instead I have enjoyed a variety of close friends throughout my life from a variety of backgrounds, political views, social views, religious views, lifestyle views. I'm thankful for each and every one of them, even if I don't agree with their views. Some are long gone – friends for a season they say – and some have remained. I have a few friends who know me better than I know myself and love me more than I love myself too. I treasure them and God has been so gracious to me.
But, sometimes I get lonely and sometimes I get sad, and I think wouldn't it be great if I did have a bestie? That friend that's just my best friend. Someone I could call at the drop of a hat and she'd always pick up and have hours to chat and know exactly what I was thinking, feeling, wanting, at any given moment? In fact, she'd be just like me so I wouldn't even have to explain myself. There was a time I'd see Facebook posts where friends would call out their besties and I'd be jealous that I didn't have a friend quite like that. And there was a time in my life that I prayed I would. But God never did give me that bestie.
And I do believe I know why. I'm pretty sure it's because that bestie would have replaced Him. That friend would have been the one I called instead of opening my Bible. Instead of praying when I needed someone to hear my hurts. That friend would have been the one I dwelt upon instead of dwelling upon Him. That friend would have fulfilled my need for understanding when I felt I had no one that understood. Fulfilled my need for companionship when I was feeling alone in a house of toddlers. That friend would have fulfilled my need for joy when there was none in the day to day monotony of motherhood. That friend would have been my Jesus, whether I like to admit that or not. So that friend does not exist and some days that is hard. But most days, that is glorious.
If you are blessed with a bestie, I'm thankful you have what I do not. All the same, I'm thankful I do not have what you do. I pray the Lord will continue to give me exactly what I need. I pray that means he will sustain the close friendships he has put in my life too, but if he does not, I pray he will continue to be that friend to me.