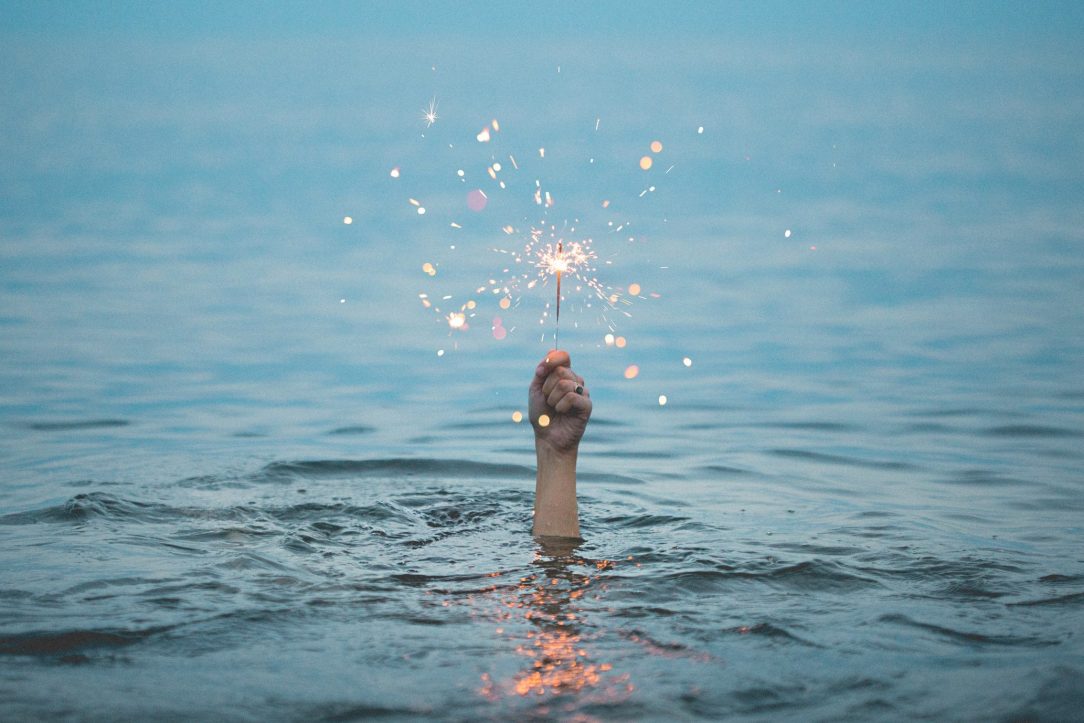 We threw the party to end all parties last Sunday evening. It was our oldest daughter's thirteenth birthday, so we invited the entire family over to celebrate the onset of the teen years. Almost everyone was able to make it, 24 people in all, and it was a great time. Lots of food, fun, and festivities. And then came Monday evening. Our second born didn't eat dinner. Said she was full from lunch. Every mom knows something isn't right when their child isn't hungry 6 hours after eating her last meal, so I asked her if she was feeling well. She said she was fine. Ok, I thought, move on. An hour later she was puking. A few hours after that, birthday girl joined her and about 12 hours later, little mister joined in. I couldn't figure out where all three of them could have picked it up at the same time until a couple of days later I saw my step-sister's comment on my Facebook post. I was lamenting my sick children and she said her two girls had also been sick and her husband didn't feel so great either. My sis-in-law chimed in that her son had puked, and then her husband and then her daughter. Dropping like flies. Another niece got it as well. And my brother. And my mother in law. It was clear where it all went down.
I'm not sure what has better odds for contracting norovirus – coming on over to our house or boarding a Carnival cruise, but I don't much like being in the running. I am a serious clean freak – a germaphobe some might say – and I cannot possibly figure out how it spread to half our party attendees in a two hour period. Of course I've been cleaning like a champ since the first one lost her cookies, but I've told everyone I'll provide hazmat suits next time they dare enter our abode, just in case.
It was during my second go around of cleaning the entire house today (with bleach because I realized I was actually using the wrong type of Clorox the first time – oh joy) that I thought about just giving in. I mean my husband and I are practically outliers at this point. We're winning but how long can that really last anyway? We're like the ticking time bombs on Candy Crush. Fifteen more moves and boom. Game over.
Like many of you, we've been down this road many times and I've concluded that norovirus is evil. I don't often assign morality to objects, but if the virus fits, it fits. It is almost indestructible. It lives on soft surfaces for days and hard surfaces for almost two weeks. It lives through freezing, which is rather unfortunate given our current weather, and through the wash. Those infected are contagious for a few days after recovery and the virus can still spread through that person's poop for up to two weeks. And since everyone poops and not everyone washes their hands well, it spreads everywhere. So, tired as I was from not sleeping and cleaning and doing laundry for hours a day, I was ready to literally throw in the towel and crawl in bed to wait it out. Maybe I just wanted a nap.
But it got me thinking. How often do we do just that – give up or give in when it gets hard? After 4 days I was contemplating the ease of it. And we're talking about a simple stomach bug. It gets a little more weighty when we're actually talking about life decisions that matter. A majority of New Year's resolutions don't even last through the second month of the new year. Exercise plans and diets have notoriously high rate of failure and the obesity and Type II diabetes rates in our country are stark evidence. A majority of marriages fail. Many friendships die instead of standing the test of time. Parents choose to not parent rather than deal with the ramifications of discipline. The list could go on and on.
So what makes some people persevere and others give up when the trials they're facing seem insurmountable? What makes some people give in when things get really difficult and others push through? I think some of it is God-given moxy, and I've written about how I fully believe our son is alive today because of that, but moxy doesn't account for everyone and everything we face in life. So what is it? It's discipline. It's hard work. It's the ability to see the end of the road when you're in the middle of the ditch. It's hope. It's the desire to be someone who you're not. It's the drive to be better than you are. To be stronger. For the Christian, it's the craving to be more like Christ.
We rejoice in our sufferings, knowing that suffering produces endurance, and endurance produces character, and character produces hope, and hope does not put us to shame, because God's love has been poured into our hearts through the Holy Spirit who has been given to us. (Romans 5:3-5)
For the Christian, it is the Holy Spirit that helps us not give up or give in. It is He that makes us do the hard work and persevere. It is He that helps us "walk in a manner worthy of the calling to which (we) have been called." (Ephesians 4:1) I'm trying to walk that road this week, knowing this is a minor blip. It's harder to walk that road when we're facing real trials, but it is God that can make even the darkest hours peaceful and full of assurance. And it is He that will bring us through.