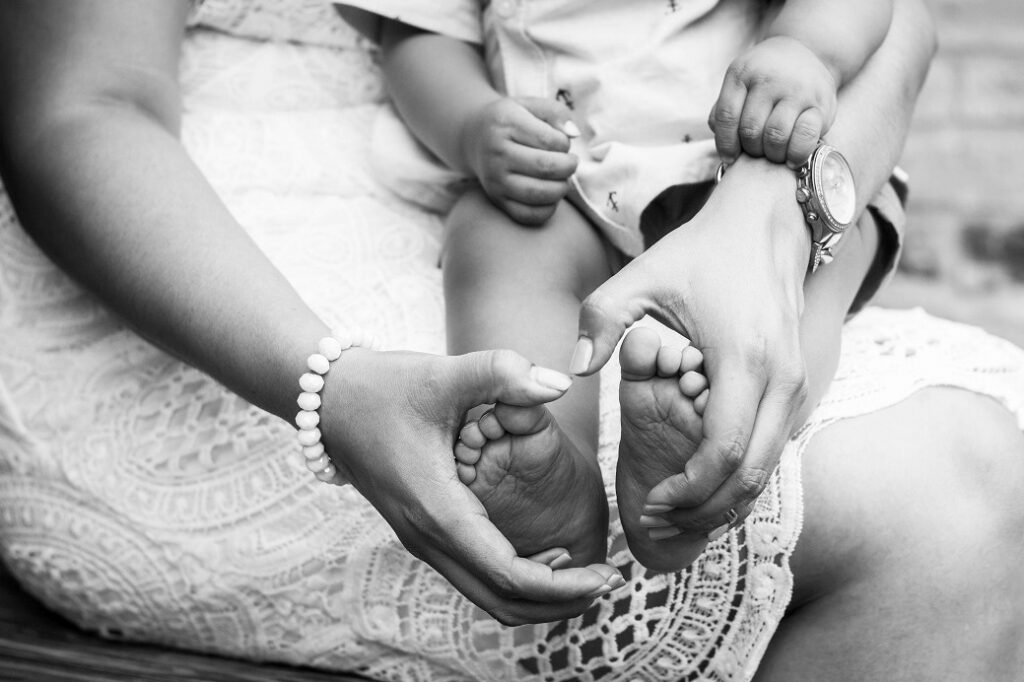 Recognizing trauma, putting a name to what we've experienced, is often a journey in the lives of those who have experienced it. I'm not exactly sure when that journey began for me – when I realized what I experienced as a child was actually trauma – but I believe it began with ACEs. A few years ago, a friend of mine sent me a message on Facebook asking me if I'd heard of ACEs (Adverse Childhood Experiences) and what I thought about it. We were in a class at church together for parents of children who had suffered trauma, through their time in-utero, birth, or their life before adoption. I read through the information on ACEs, told her I thought it was interesting and made a lot of sense, and filed it away. I never connected it to my own childhood or life today. The same is true for Karyn Purvis's work with TBRI and her book The Connected Child. I cognitively knew the harm of neglect and trauma to the developing child, as well as how children's minds can be taught to heal from that trauma, but I never made the emotional connection to my own experiences. My focus was solely upon my son and what I needed to know and do to be able to help him. It would be a few years before I realized that much of what was keeping me from helping him was me.
But, as things tend to do, ACEs came back around. This time through one of worst novels I've ever read – Hillbilly Elegy by JD Vance (we can agree to disagree on that if you'd like). He attributed everything in his life to being a "hillbilly". His messed up family situation, his mother's addiction to drugs, his dad's absence, all happened because he was a hillbilly and that's just how it is. I remember being viscerally annoyed, actually wanting to toss the book across the room. Hillbilly had nothing to do with it. I'm from Minnesota. My family is from Wisconsin. And he described us to a T. The reason he grew up the way he grew up had absolutely nothing to do with being from that part of Kentucky or Ohio. And then, after I resigned myself to the fact that I was stuck finishing a book by someone who could not put his thoughts together in a coherent paragraph or get to the root of his issues, I plodded through and came to his section on ACEs.
His life and the lives of his parents and grandparents had everything to do with ACEs. And once I was able to process my own anger, I realized this book was the beginning of the circle closing for me. ACEs is not just a relevant indicator for understanding outcomes of hillbillies. It's not just a useful tool for learning how to help my son with his traumatic beginning or life with disabilities. It's not just for others. It is for me. I finally took the survey and my ACEs score is an 8 out of 10. I was never sexually abused and while we did not have much money, we were not below the poverty line. There are many children who score perfect 10s on the survey. There are also many children who suffer traumas that are not listed – racism, death of a parent of sibling, bullying in school, just to name a few. The ACEs test is only one indicator. It is not comprehensive and it is not conclusive. But it is a strong and important indicator of outcomes later in life.
People with ACEs scores of 4 or higher are considered to be in real trouble for negative outcomes. According to the website, Aces Too High, "the likelihood of chronic pulmonary lung disease increases 390 percent; hepatitis, 240 percent; depression 460 percent; attempted suicide, 1,220 percent." I honestly consider my relatively healthy life, as well as my younger brother's, to be a miracle. It's not that I haven't experienced depression, anxiety, or heath problems (gastro-intestinal and auto-immune disorders are extremely common among people who have suffered trauma), but God has been merciful. I attribute this to his biggest mercies in my life: my mom, my husband, and a few close friends. Without them, my outcomes would most likely be much worse.
This journey for me came to where it is today after going through one of the hardest years I've experienced in a long while. It was a hard year for most of us. But for those who have experienced childhood trauma, I think it was difficult in other ways. Ways that brought back many of the same unconscious feelings we experienced so long ago. We were helpless. We were stuck. We felt trapped. We were desperate to have control over something uncontrollable. We were scared. We were trying to protect ourselves and those we love. We were lonely. We were in conflict with others.
As those feelings built over the course of the pandemic, they led to more and more anxiety within me. More and more sadness. My chest felt heavy and tight. My shins and feet began to feel cold and numb (a physical response to anxiety caused by the amygdala's signal to slip into "fight or flight" mode when faced with stress). And then I realized I was getting angry over things that were inconsequential at best, and stupid at worst. My daughter moved the keepsake bins in my closet and didn't put them back in the right spot. I flipped out. My mom let her dog sit on our couch. I freaked. I tried so hard to control my emotions, but ended up screaming at the people I loved, causing shame and guilt to wash over me. I needed help. I desperately wanted to be anyone other than me.
So, I turned to the help I knew would work well: medication. And it did work. I was given the much needed respite my body and mind needed for a few weeks. But my body does not process most medications well and the physical side-effects that ensued were not pleasant. I knew I needed to quit taking the drug and go another route. Understand I am 100% for medication for mental health or any other health reason. I've taken SSRIs in the past, I took one recently, and I believe they work. Medication is a gift to so many and it literally saves lives. But this time, I knew I needed to figure out me. I needed to step back into all of the things I thought I dealt with so long ago. All of the hurt I thought was healed. All of the anger. All of the pain. All of the shame. I needed to be free.
So this is where I am now. On my way to that freedom. I don't see myself as a victim. Or a survivor. I'm just me. Maybe through these posts, you'll see me in the eyes of the little girl who clings to you at the playground. Maybe you'll see me in the little boy who sits by himself at recess or the lonely looking one at lunch. Or maybe you'll hear my story in the words of the teenager who curses you or fails your class. Or the elderly woman who berates you. Or the middle-aged man who flips you off in traffic. Maybe you'll see all of us for the first time, never realizing how numerous we are, and how deeply we've been hurt.
A few months before the time I started working through the reality that I have suffered trauma, I started seeing hearts. Everywhere. I'm not one to see signs and I actually would call myself quite the skeptic where such things are concerned. But there they were. Hearts everywhere. Several times a day. In the pattern of the floor tile. In the drops of rain on the sidewalk. In the way the vacuum cord curled. In the bottom of my coffee cup. In the smear of ketchup my son left on his plate. In soap suds. Hearts. I dismissed them at first, but I kept seeing them. All the time. So finally, I said, "Ok, Lord. If you are trying to show me something in these hearts, show me. I'm afraid of what that might be, but show me." He didn't. But they didn't disappear either. Every time I saw them I'd say the same prayer. With the same underlying fear. Trying to trust he meant them for good and not harm, if he was showing them to me at all.
As I was listening to The Body Keeps the Score, an excellent book on healing from trauma by Bessel van der Kolk, the other day, I recalled the hearts I've been seeing for so long now. I listened to the words of the author, speaking the thoughts I've had trapped inside my own mind for so many years. Finally breaking free. Tears streaming down my face. And it was as if the Lord was saying to me, "Here". Here is why I've given you these hearts. To show you I love you. I will carry you through this. Just as I carried you through every dark and lonely night when you were a little girl. I'll carry you now. And I'll save you to the uttermost. I have promised it and I will do it. Trust me.
So I am. I'm choosing to trust him. If you've experienced childhood trauma, or trauma of any kind, I hope you will join me. Trust Jesus. He means good for you and not evil. In him is hope and healing. And peace.