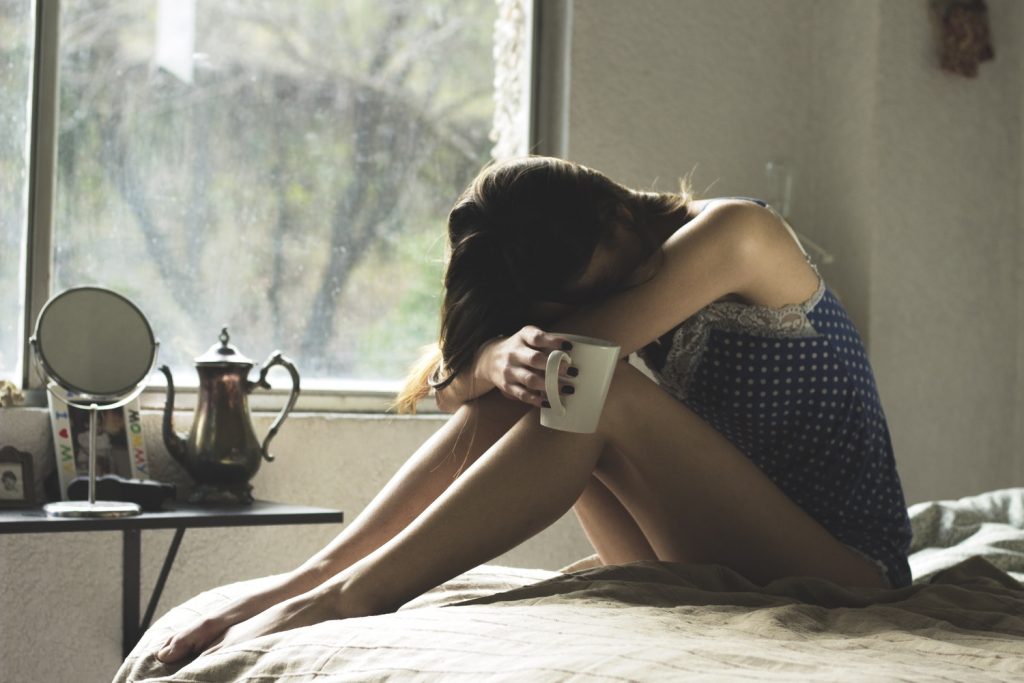 I have two things to disclose tonight. One, I'm not perfect. Two, I hate that. The end. Except it's not the end, because the second disclosure is actually quite a problem and one which God has been whittling away at for years.
There are few things that bring me immediately back to being a shy, little girl than making a mistake. Not a simple "I forgot something on the Target list again" type mistake, but a big mistake that actually affects other people. Or making a really bad choice like opening my mouth too wide when I should have found a key to keep it shut. Or asking a stupid question, especially when I know the answer. And yes, despite what your Sunday school teacher says, there are really stupid questions. It's in those instances, I'm not just embarrassed, I'm ashamed.
Shame is an interesting thing isn't it? It's more than just feeling bad. It's feeling bad in such a way that we think we're bad. It's internal. It's deep. Shame transports us to the first time we felt small and insignificant. The first time we felt we didn't matter.
Guilt is not the same as shame. Guilt says, "I did something wrong and I need to repent." Shame says, "I am unworthy of repentance." Guilt leads us to our knees. Shame makes us want to hide. Guilt is good. Shame is a lie.
Some people never feel shame and those situations I've described may bring a surface level of embarrassment. Nothing more than a fleeting, "Oh well." But many of us know shame all to well. We may spend years talking ourselves through it. Telling ourselves we're being irrational and the feelings aren't true. We may work to understand the psychology behind what we're feeling, thinking that will bring an end to it. But shame doesn't die that way and in a single instance, in a single mistake or bad decision, it comes knocking on the door and wants his old room back in your soul.
It came knocking on my door again this morning and for a time I gave in. I let it hold me captive while it told me I was an idiot for making the choices I made. I let it tell me I'm unqualified to share my thoughts even here because of how stupid I was there. I let it lie to me until it brought me to tears. And then I remembered who I am.
I am not who shame says I am. I am redeemed. And because I'm redeemed, I have a righteousness that is not my own. It's is the righteousness of Christ, my savior. When God the Father looks at me, He sees His Son. And when I look at me, I am to see Him too. Because He defines me now. Shame does not. He works in me to conform me to Himself. His righteousness changes me.
The reality is, when I'm ashamed, I'm actually just relying on me. On my righteousness. Jesus has no place in that equation.
I'm ashamed because I didn't do something right. I'm ashamed because my imperfections were on display, either to just a few or the entire world. I'm ashamed because the world's definition of who I am has now changed. I'm ashamed because I'm no longer good enough in their eyes.
But the truth is it isn't my righteousness that matters. It's Christ's. The truth is, I have no righteousness apart from him and what I do have is actually His. I have one identity and it's in Jesus. And it never changes. No one else will ever get to define me again. The world's definition of who I am no longer matters.
Be encouraged, my friend. If you are in Christ, you are defined by the One who created you. There is no truth in shame.