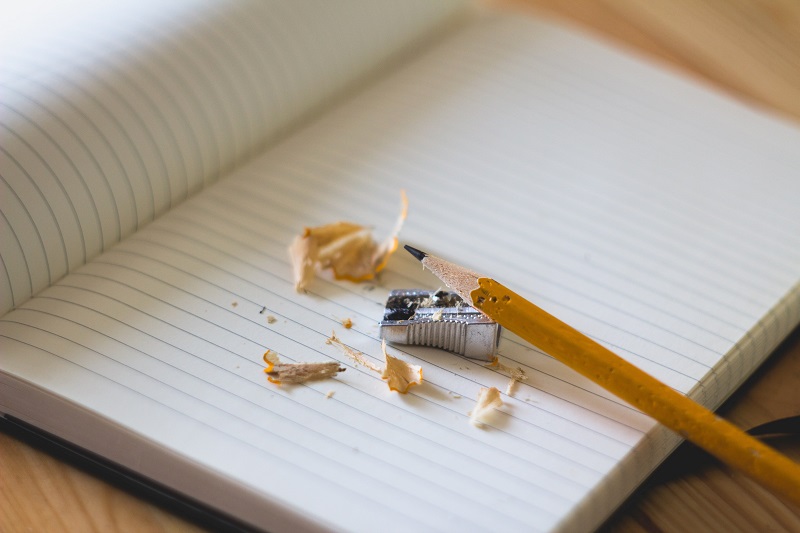 A wise person I know once said, "You need to know why you're homeschooling, or you won't last long." I've thought about that several times over the past eleven years. In our early homeschool days, I thought I knew. Our girls were relatively easy to teach, eager to learn, and were both above average students. The hardest part was never the schooling; it was the heart issues, the power struggles, the sin. I thought I had it figured out for the most part. But after year seven, we took a road trip to South Dakota and it was then that I realized I had no idea what I was doing or why.
It was a fun trip with friends, but equal parts stressful, as we were travelling with Little Mister who had just turned four. I think it was the day after he decided to kick his Batman Crocs off a cliff during an epic meltdown (and had to go shoe-less for the rest of the day because, although I'm really adept at planning for the unknown, for some reason the thought he'd actually pitch his shoes into a canyon didn't cross my mind), that the girls were especially vocal in their bickering and obstinance. As we were turning into the visitor center at one of the parks, I turned around and yelled, "That's it! You're going to school!"
Admittedly, it was not the first time those thoughts had crossed my mind over the past year. Homeschooling them and trying to parent Zeke during that stage in his life was extremely difficult. I was depleted and discouraged. Daily. And the guilt I felt was overwhelming, believing the girls were suffering as a result of my inability to attend to their studies as I thought I should. However, as my husband so gently pointed out afterwards, that was neither the time nor the place to change my girls' lives completely.
They did go to school that fall. A smallish, private Christian school we enrolled in just a month after coming home from our trip. And they did well; they had fun; they had great teachers; they made a few friends. But it wasn't right for any of us and I knew it from the start. And it was during those nine months that I started to really think through what that wise woman said to me so many years before. Why was I homeschooling? Why did I want to quit? And why did I desperately want to pull my kids back into our home and start again?
Those were hard months. I wrestled with a lot of conflicting emotions and thoughts about what was best for them. And I struggled with guilt for putting them in school. That guilt thing doesn't die easily, after all. They were also good months. Months that grounded me in my faith that God was in control of this area in our lives, just as he had the rest of it in his hands as well. Months that clarified why I started homeschooling in the first place and solidified my resolve to return. Months that were healing in many ways, and stretching in others. So, when their year at school was finished, they were home again. It wasn't easy, but it was right. And now, a few years later, they wouldn't want it any other way (at least that's what they say).
But homeschooling Little Mister was never what I planned. Like many kids who have FASD, he learns differently. He's extremely bright, but that knowledge comes from those who know how to teach through the back doors of his brain. Those who find pathways. Those who bring things alive. Those who can creatively work around his steadfast resistance and, in our home, downright defiance. Those who have more patience in their pinky toe than I do in my entire, traditional learning style being. So, for Zeke, we believed an in-school setting would bring the most progress and the most growth. And it worked quite well. So, like millions of other families over the past few weeks, we are now finding ourselves in a situation we never expected nor wanted.
It's strange to say that as a homeschool mom. But it's true. And like many others, I'm struggling. I'm exhausted. And I want it to end.
In the midst of lamenting the loss of what we had for Zeke – a wonderful school where he was thriving, as well as teachers and helpers he loved – we are coming to terms with what we have been given now; what we've been dealt through this pandemic. In so many ways, we are thankful. We have time at home. Time together. We have our family and our friends. We haven't suffered the loss of loved ones like so many thousands of others across the globe. We also haven't suffered economically, at least not yet, as many more have in our country alone. And for now, we are healthy. Yes, God has given us much, much more than he has taken away.
And yet, every one of us is living in a time of upheaval. What we once knew as "normal" is no more and we are finding our way, slowly, into what will be our new normal. At least for awhile. And part of that new normal for me will be homeschooling the one I didn't think I could. The one I didn't want to, because I thought I'd fail. The one I didn't want to, because it would be too hard. Most likely, I'm just like you. And most likely, we're just like every other non-homeschooling parent out there right now.
So this will be a time of growth. A time of stretching. A time of humbly admitting that I don't got this. I never have and I never will. It will be a time of laying aside what was and embracing what is, because what is has been given to us by a loving, merciful God. It will be a time of desperate prayer, asking for patience to get through each and every hour of each and every day.
And prayer that this can also be a time of joy. A time of not worrying so much about what Zeke is learning academically day to day, but rather focusing on what he's gaining by our time together. What we're gaining. A time where a half hour of reading, a half hour of math, a half hour of art are more than enough. He's seven. A time where playing outside takes precedence over our schedule. It's spring. A time where my fear will be allayed and my trust strengthened.
This is my hope for you too, non-homeschooling mom. I know how hard these past weeks have been and I know how hard they will be. But God will provide for you, for me. He's got this. And he never fails.