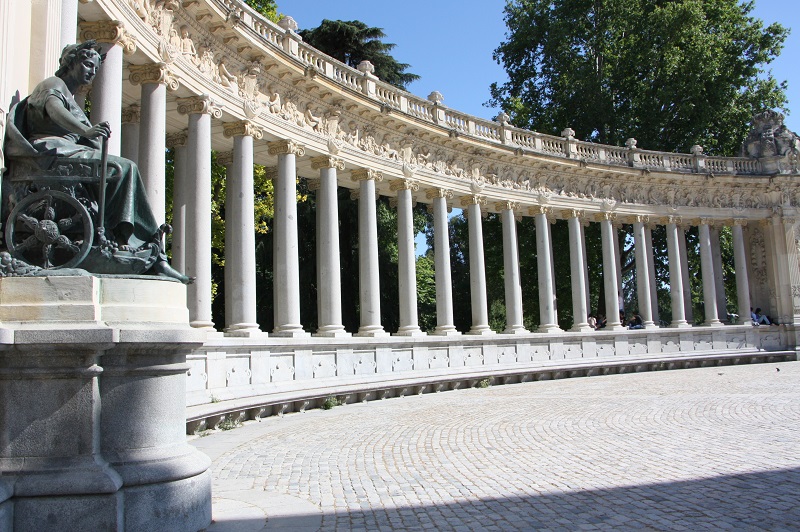 Some thoughts are long in the works. They mull around in my mind for days, weeks, and in this case, years before they come streaming out into some semblance of discourse. They are wrought with emotion at the beginning and full of resolve as I process them through. These are those thoughts. The reality is I could have written them down years ago, with less anecdotal evidence or personal experience brought to the table, but with the same conclusions drawn in the end. And that is quite sad. That needs to change.
Since Zeke was a toddler, we have been thinking about where he will go to school. We came to understand very early on that he thrives in environments where he can learn to model neuro-typical peers and learn from teachers other than us, his parents. We have sought out and pushed for interventions for him from the moment he exhibited the need and finding a school for him was no different. Before he began kindergarten, we knew homeschooling him was not the best option for his development, like it has proven to be for our girls, so we looked at Christian schools.
Although we had read many stories about other families in FASD groups who did not have success finding a Christian school for their kids, and heard several stories about schools telling families they had to leave after a few months or a year, we were still hopeful. In reality, we were naive. In a few short months, we were keenly aware that there were no Christian schools in our area that were going to accept Zeke. So, for lack of other options, we placed him in public and decided to wait to try again, hoping we'd have more choices in a few years.
That few years later came this fall. Although Zeke's classroom teacher has been a wonderful support for him, we have run into situation after situation since the beginning of the school year that has confirmed he isn't getting what he needs academically and he is certainly not getting what he needs spiritually. So we began the search for a Christian school once again. We surveyed friends who have kids in private schools, searched the ends of the internets, and talked to several administrators on the phone before narrowing our list down to four possible places within a 45 minute drive that would possibly accept him. Four. Several others were eliminated with a phone call confirming that no, they don't have any kids with special needs, no they cannot help kids with special needs, and no they really do not know anyone who can.
One of the four was quickly eliminated once we found out their special education teacher was actually someone who just facilitated identifying kids with needs and coordinated busing them to the public school for "services". She did not actually work with kids in the classroom, nor was there anyone else who did. We met with another school that said they accommodated kids with special needs, but we quickly realized that was not the case. They do a great job with kids who are low in reading and math, but not those who have actual disabilities behind those deficits. We got a little farther in the process with another school. We were told Zeke would be well loved there and they would be happy to try to work with him. But then, we were also told he would have to fit into the classroom, because they didn't want the other kids to be disrupted by his differences or behavior. Ultimately, we received an email stating they would need him to have a full-time 1:1 para (provided & paid for by us) and it would only be on a short, trial basis. We haven't yet heard back from the fourth school. The one that is farthest away. The one, the only one, that actually has a special education component and another student enrolled with special needs.
So, Christian schools, here are my thoughts: You are failing.
Not all of you, of course, but the vast majority. You're not just failing Zeke, you are failing every single kid from every single Christian home that needs a Christ-centered education. You're failing every typical kid who needs non-typical kids to help him/her know what it truly means to love someone who thinks differently, acts differently, learns differently. You are failing every special needs child whose parents come to you asking for help, asking you to give their child the same education every typical child receives, asking you to try. You are failing to love others the way Jesus would want you to love them, the way the Bible says to love them. You're failing, but that can change. That has to change.
Time and again, in conversation after conversation, we have been told by admissions coordinators and school directors at Christian schools how sorry they are that they cannot help us. They're sincere, they're kind, they really wish they could help. They know there is a need, but they just aren't equipped to help kids with disabilities. They don't have the resources. They don't have the money. Time and again, they say they would like to help, they would like their school to move in that direction, but they just can't and it just isn't. And after hearing this same excuse (a sincere excuse is still an excuse) over and over and over again, I've come to the conclusion that they cannot help because they simply don't want to help.
It isn't a priority. Kids with special needs just aren't important enough in the scheme of priorities. Funding to ensure high test scores and sports and arts and facilities and technology take precedence over funding special needs programs or para-professional assistance. But here's the thing with that. Jesus didn't have anything to say about the extra-curriculars. But he had a lot to say about those who are, in His words, "the least of these".
Jesus had a lot to say about how to love people, all people, and care for them. He had a lot to say about the value of every image bearer on this planet, not just the ones who act, think, learn "normally".  So when Christian schools, as an outpouring of the Christian church and administered by Christians, cannot do what they've been commanded to do by the one they say is King, they have failed. And their mission statement, which generally reads something like "to provide a Christ-centered education within an Biblical worldview" has, frankly, become a picture of hypocrisy, because Christ would actually have them do exactly the opposite in the world he owns.
From listening to the hearts of other moms, from reading the stories of parent after parent in the same situation as us, here is what we, as parents of kids with special needs, understand about most Christian schools: We understand that our typical kids are welcome there, but our special needs kids are not. We understand that our kids on the autism spectrum, our kids whose birth mom drank alcohol, our kids who have Down Syndrome, our kids who have various chromosomal disorders, our kids with Cerebral Palsy, our kids with any other special need can be educated by the public schools. Those kids don't deserve a Christian education. Those kids simply aren't as important. Because it is honestly too much work to love them well. If that sounds harsh, think it through from the perspective of a parent whose child is rejected time and again.
We're used to that, unfortunately. Most of us with special needs children have experienced the rejection of our kids on numerous occasions. They don't get invited to play dates. They don't have close friends like our typical kids do. Many of us have suffered the loss of friendships ourselves. We've even lost fellowship with other Christians because we cannot attend meals after church, Bible study, small groups. Some of us have been encouraged in adoption only to be discouraged by the lack of support in parenting kids with needs. We're no longer surprised by the lack of understanding or the lack of care. But that doesn't make any of it ok. It doesn't make it right. And it can change. And I would like to be a part of that change. For Zeke, yes, but also for every other special needs child and every other parent that has felt this same pain and cried these same tears of utter desperation and frustration.
So, Christian schools, if you are failing here, you can choose to start loving special needs kids well. This is a long road. It will be a hard road. But every Christian parent who walks this long, hard road every single day will be thankful you took the first step in meeting them along the way.