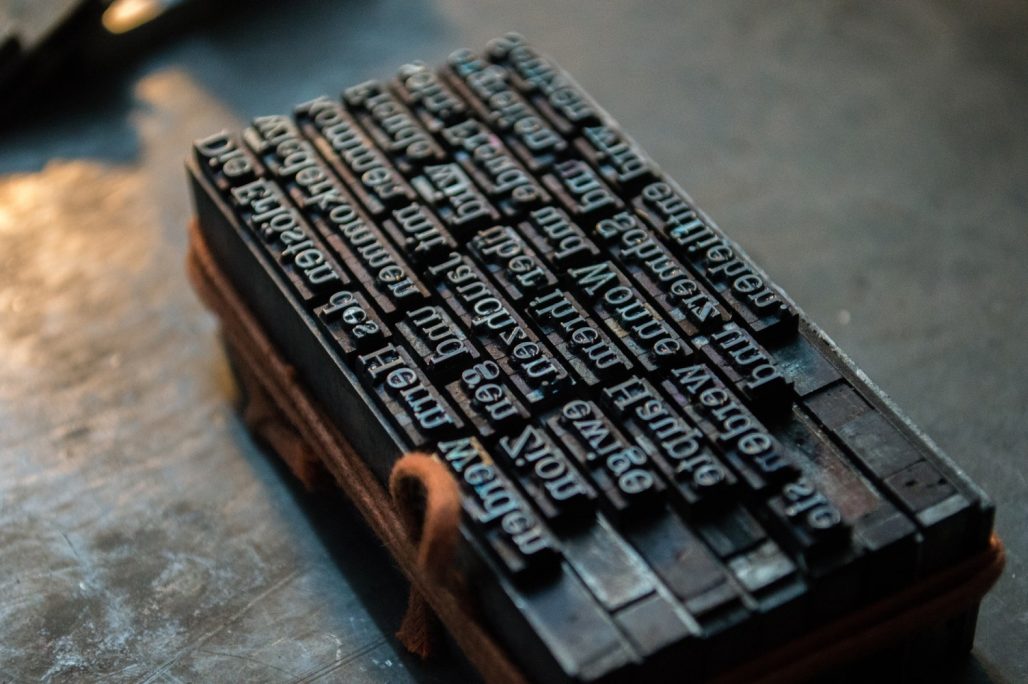 I was buying a last-minute gift on Amazon, and the kingpin of last-minute gifts at that: a gift card, when I noticed the products at the bottom of the page that were recommended for me. A sterling silver, stamped, cuff bracelet that read "just f***ing do it". I stared at my laptop with my brows raised and thought "Wow. Just wow." How far we've come in our linguistic talents over the past 6500 years (yes, I'm a young Earther). How am I possibly going to get my 6 year old to stop saying "Crap. Crap. Crap." when we're all inundated with much worse language on a daily basis. And, yes, I am thankful that "crap" is the worst in his repertoire at this point. I can only imagine what will come the way of my eardrums as time moves on. Perhaps surgery wasn't such a great idea after all.
It's not just online that I've seen such a trend towards lewd. It's in the speech and posts of Christian friends as well. There seems to be a growing trend in the past several years for believers to also speak like salty sailors. Or truck drivers from the 80s. Or fraternity brothers from the 90s. Take your pick. The point is, our speech is anything other than becoming. And if we're not so bold as to curse outright, there are acronyms that convey the same thoughts. Even I know AF does not stand for Abercrombie and Fitch, although that really wouldn't be much better given their philosophy on life.
So what's the big deal if I want to substitute the word "shoot" with a shorter word that starts with an F or an S? Why have we as a collective society deemed those words and others like them as profanity anyway? I mean, they're just words. They roll off the tongue quite smoothly when we're frustrated and they certainly fill the bill while proclaiming our thoughts in a hot moment. Quite simply, profanity can be quite satisfying given the right circumstances. And I have been one to use it far too often.
But our words matter. They matter quite a bit to God and they convey quite a lot about us.
Studies have been done to "prove" that people who swear are more intelligent and overall enjoy happier lives. I was convinced those studies have sample groups of 5 and are authored by grad students who want an excuse for their inability to speak at a level that suits their education, but apparently I was wrong. According to much of the world, these studies prove true. Likewise, when I hear of polls that suggest that politicians who swear are more trustworthy and reliable, I'm aghast. The first thing I conclude is that these people have a 5th grade education and shouldn't be holding any sort of office that uses my money to fund their cause. Am I just a middle-aged curmudgeon? Perhaps.
Or perhaps God has a standard higher than our own. Perhaps God has said a lot about how we are to speak. Things such as letting no unwholesome talk come out of our mouths (Ephesians 4:29). Things like how we are to be an example in speech and conduct, faith and purity (1 Timothy 4:12). Likewise, we are to take every thought captive in obedience to Christ (2 Corinthians 10:5). Therefore, it logically flows that we are to not think profanity, much less speak it. So, if I know God wants my speech pure and I choose to throw out an F-bomb here and there, what does that say about me? Who am I worshiping then? The God of my own profane heart, that's who.
So we have a choice to make. We can choose to follow the trend of our culture and keep up with the Joneses, which is the easy way out and we all know it, or we can choose to care about what God cares about. And that's the more difficult road to be sure. Because that road requires us to deal with the sin in our profane hearts before it comes spewing out our mouths or fingertips on the keyboard. Yet that road is one of obedience and obedience leads to everlasting joy, better than the fleeting happiness we may find today.