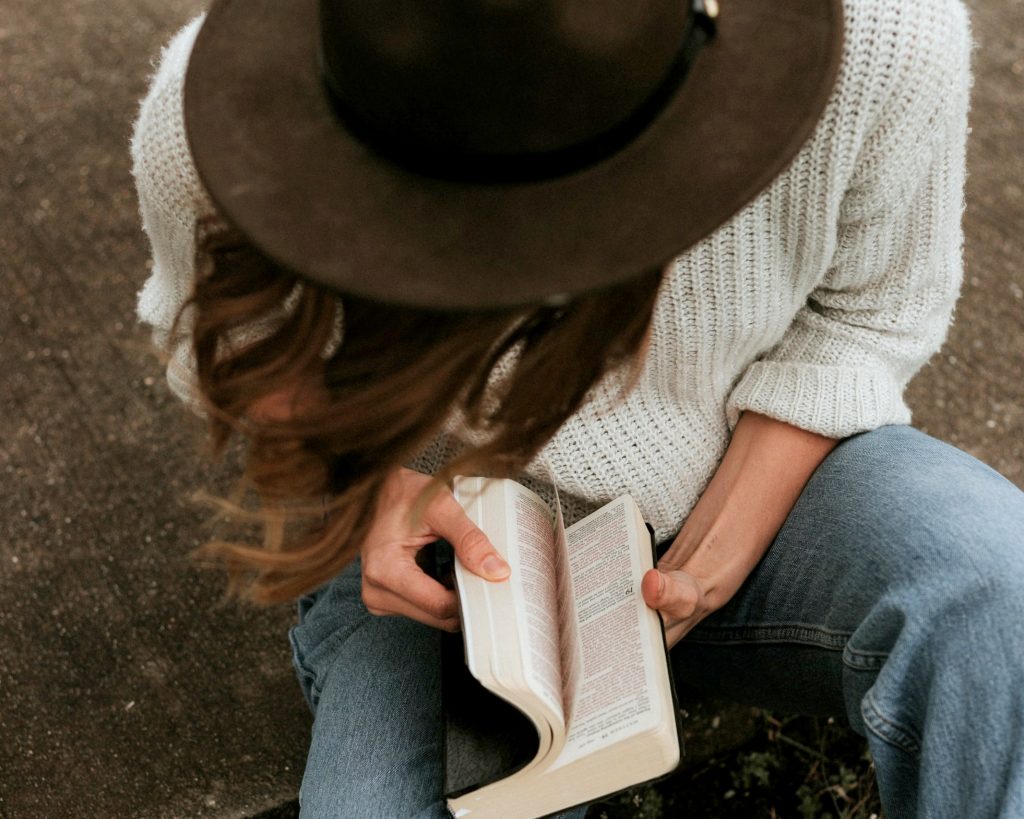 Around 10pm last night, I decided it was a good time to start looking up scholarly articles on which HLAs play a role in my particular auto-immune disorder, as well as which HLAs were detected in people who had adverse outcomes to SARS about 18 years ago, wondering if any of those alleles may play a role in the current pandemic. A rabbit hole of confusing information that was entered after a text conversation with a friend who knows much more about molecular biology, immunology and virology than I could ever hope to understand. There have been times in the past several years I have rued my decision to spend most of my sophomore biology class sparing with my desk mate over trivial matters like his spiky hair and acid washed jeans. This was one of them and hindsight is indeed perfect. My sweet (and patient) friend has helped me tremendously over the years, but in reality, there is so very much I don't know. So much I'll never know.
Of course we all have our our questions, don't we? Us common folk. And our opinions too. Many are searching for answers as to what is causing people to die from this virus and many of us are concerned we could be next, or at least become very ill. Many are worried we aren't doing enough to mitigate spread and others are worried we're doing the wrong thing, believing it needs to infect many more people much more quickly. Many others are searching for answers as to whether the economic impact is actually worse than the virus itself. The cure is worse than the disease, they say. Many are concerned the government has seized too much control and we, the peons that we are, have let them. We're constantly being told to wake up, generally in all-caps, followed by multiple exclamation marks.
And then, we have the opinions of those we look to for spiritual guidance and encouragement during times like this. Those we respect. Those we feel agree with us theologically on any number of issues. Those who uphold and follow scripture, like we try to do. Maybe they write books or devotionals. Maybe they make podcasts. Maybe they preach sermons on Sunday mornings. Or all of the above. And, sadly, it is some of those people that I've often found to be the most disheartening over the past several weeks. Those who have typically landed on one side of the above paragraph or the other, but who seldom land smack dab in the center of God's sovereign control. And that's truly where I need to be; where we all need to be right now.
You see, I expect secular arguments from secular sources. I can take that information and filter it through what I know to be true about God and the way he runs his world and I can come out with my own understanding in light of that. But I don't expect secular arguments from Christians, from theologians, from pastors. I don't expect their social media posts to be focused on upholding the US Constitution more often than the Bible or highlighting articles about churches being fined for meeting last week (neglecting the fine print of orders from various governors, of course). I don't expect to see them sensationalize current food or toilet paper distribution issues and compare them to Nazi Germany and bread lines during WW2. I don't expect to hear them telling us to wake up, albeit in lower-case letters, but in an equally condescending tone.
I don't expect this, because that's not how it ought to be. What we should be hearing from those who have been given the gift of leading God's people is a 24/7 barrage of God's sovereignty. What we should be hearing is how God is allowing (or causing, depending on your theological bent) this pandemic and how God is going to use it. For his glory. For our good. What we should be hearing is how the economic impact of our government's choices is just as much part of God's plan as is the loss of life from the virus itself. What we should be hearing is how this is the perfect time to find our idols and learn how to kill them. Idols of health, wealth, and prosperity. And idols of governmental systems that have allowed us Americans to have all those things. Things most of the world knows nothing about and yet, is just as much a part of the church as us. What we should be hearing from them is humility and the admission that we just don't know.
Yes, there are so many things we just don't know. Not yet, maybe not ever. But there are things we do know. And those are the things we need to focus on. Those are the things we need speak about. Those are the things that will bring us real hope.
And here is what we know:
Yesterday was Good Friday. The day we remembered Jesus Christ taking our sin upon himself and suffering death upon the cross. The death we deserved. The most evil done to the most innocent man who ever lived on this earth. All under the sovereign control of God the Father. For us.
Today is Saturday. Today all hope seemed lost. Today Jesus' first followers were desperately clinging to the promises they knew from Job, from Isaiah, from the Psalms, from the entirety of the Scriptures. Today they couldn't see tomorrow, but they had threads of hope. Because, like Abraham before them, they believed God. They trusted him in the midst of the darkness.
And tomorrow is Sunday. Easter Sunday. Resurrection Sunday. Tomorrow we remember the tomb is empty. Jesus rose from the dead. He is ruling and reigning now. Right now, over every viral particle. Over every illness that could harm or kill us. Over every lost job and hungry child. Over every lonely and depressed soul. Over every governmental system that has been or ever will be. Over every persecuted believer. He is in control.
And what he is doing through this time we are enduring, in this country and throughout the world, we do not know. We cannot know. But we do know that whatever it is, he will never leave us. He will never forsake us. He is the promise keeper; the life giver. And he is our hope.