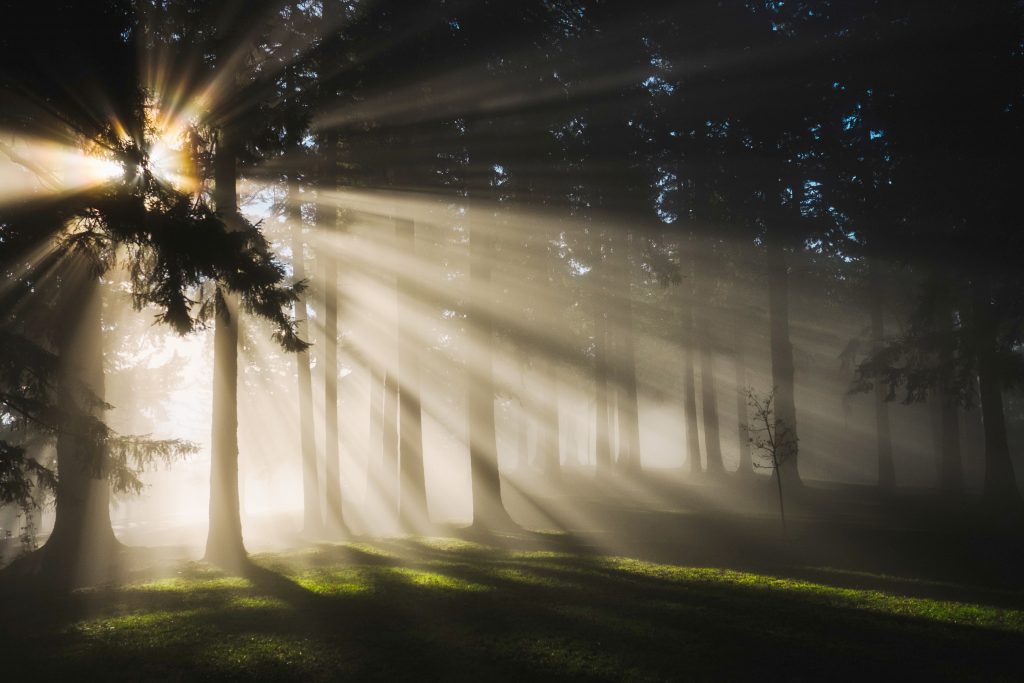 I had successfully avoided the Mall of America all season until this morning, when I decided to go make a return. I hadn't been there in a few months, so I was surprised to see quite a few new stores, one of which was a cosmetics store called Morphe. It is a huge establishment that focuses on over the top, dramatic looks, some of which are really quite fun. Looking more closely at the large ads appearing in and out of the store, I realize this store is a little different than an average cosmetic store; this store is marketing make up to both men and women. Hence Morphe. You can be whomever you want to be. The current ad focus is on a pretty, young male youtube personality who was dressed in a provocatively short, white belted coat dress with provocatively tall, white heeled boots at the grand opening in November. Morphe.
Truthfully, going to the mall these days is a test of my eschatological beliefs. Do I really believe Jesus is ruling and reigning now and will continue to put every sin under his feet until he crushes the last, final remnant of sin (death) upon his return? Do I really believe his world will reflect more and more of him over time? Or do I believe it's all going to hell in a hand basket and I'm going to be raptured out of the worst of his judgment, which is sure to come soon if the pornographic and otherwise vile images and clothing portrayed as the new normal are any indication? And that's just the mall. Add a trip to Facebook or any given news website in there and I'm really leaning on the fence. Because this world looks nothing like a world that is ruled and reigned by a holy, all powerful, all knowing, all loving God.
So, how did we get here anyway? Specifically this here, this American here, as that is where we live. How did we go from a country that was founded on the absolute abhorrence of any form of tyranny to living in one that has a new tolerance for it? You will conform. You will approve. How did we go from valuing life to only valuing some life? Every woman has the right to choose what she wants to do with her body. Except that little baby isn't her body, is it? Oh well, that's beside the point. It's healthcare. How did we go from being founded on Biblical values to being post-secular, valuing the religion of whatever self I want to be on whatever given day I want to be it? How did we go from the common belief in absolute truth to the common belief in absolute relativism? Your truth is your truth, man. Don't judge me if I think the sky is green and the grass is blue.
I could give the pat Christian response and say "God's sovereignty" and leave it at that. It is true. But I also believe it is largely due to us. We are the reason our culture looks, acts, thinks like it does now. Us. Christians. We are to blame.
We are the ones who have been silent. We are the ones who have been too afraid to speak up or speak into situations that are uncomfortable for us. We are the ones who have played by the rules of a society that sees God as insignificant and if even real, outdated and uptight. We have let them dictate how we do or do not interact in the world. Many of us have retreated, believing the sacred should have nothing to do with the secular, as if God's world can be separated as such. We let only Christian films and Christian books and Christian people into our homes, refusing to engage with the culture. And if we do speak, we most certainly don't do so from a Christian worldview or use Scripture to do it. No, church and state must remain separate, even if we completely misunderstand what that means.
As a result, we have allowed abortion, racism, pornography, sex upon sex upon more sex – both hetero and homo, public schools teaching our boys they can be girls and our girls they can be boys, drag queens reading to toddlers at the local library, little boys dancing on the stage in bars, and a plethora of equally heinous things in the Lord's sight, to continue in our society, day after day, year after year. All because we are afraid of being put down, seen as irrelevant, or worse, disliked. We have allowed it all and we are being taught to see it as the new norm. Except none of it is normal and it was never meant to be the norm.
We are here because ultimately, at the bottom of our beliefs, we don't see this world as God's world. We don't see it for what it is. So we let it be what society has determined instead. But that belief cannot remain. This world is the Lord's. Everything and everyone in it belongs to him. No, we don't all love and honor him, nor will we. However, all of creation was created by him and it will all answer to him. All of creation is subject to his rule and therefore, there is no separation between what is or is not his. It is all his. We either believe that or we don't. And if we don't, we will continue to live in such a way that denies our authority as Christ's saints over the creation he has given us.
On what authority do we stand? The authority of culture or the authority of God? If we continue to stand on the authority of appealing to the culture at worst, or refusing to engage the culture at best, we have already lost the battle. We will never win. We will never see the heart change necessary to bring about any permanent change to society. It is God who changes hearts. And he uses his people who are brave enough to speak his word into a godless culture to do it. He uses those people to bring about repentance for sin and the desire to live according to his statutes.
So, let's stand up, dear Christian. Let's speak up. Always in love, but always the truth.