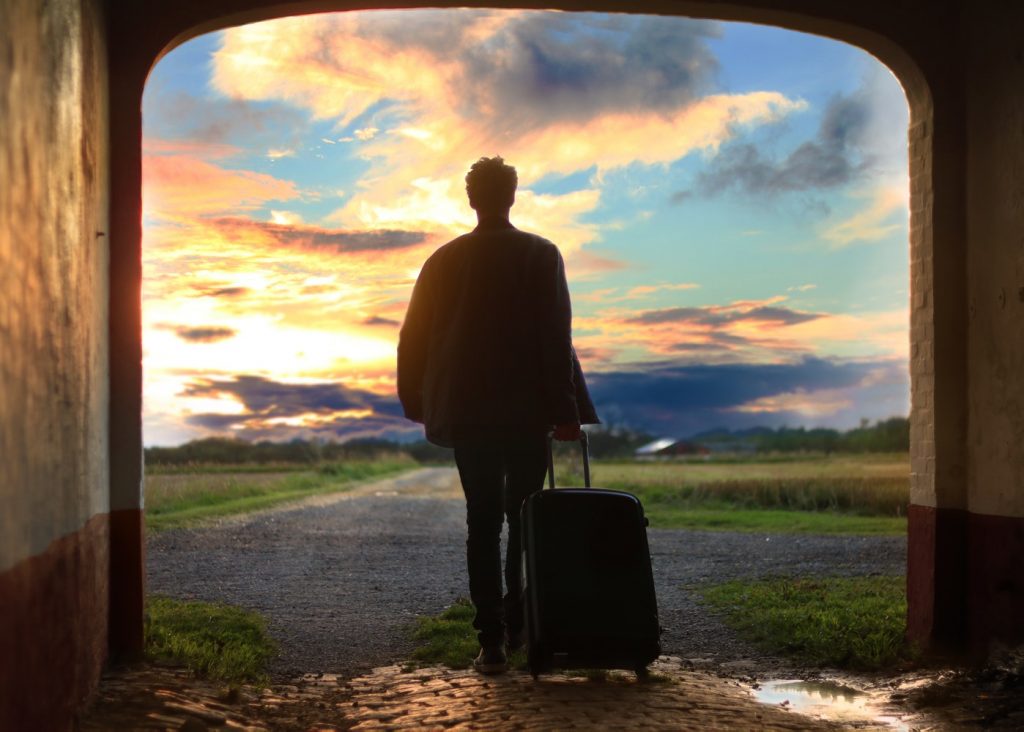 There are few places we tend to feel at home in this world. Aside from the obvious of our actual homes, of course. For some people it's Wisconsin or California. For others, France or Thailand. For me, it's Italy. I knew it the first time I visited 16 years ago and I've known it twice since then. It fits. We returned almost a week ago and I long to be back again. Someday. I hope. And if not on this current earth, I do believe I'll have eternity to see that land in its perfected state.
I've loved to travel for as long as I can remember. While growing up, I dreamed of trips abroad. I took a missions trip to Ecuador in high school which ignited a wanderlust I cannot explain. After my junior year in college, I was accepted into an internship overseas, but then came the day I realized the cheap airfare I was quoted was to Bakersfield, not Belfast, and no, I couldn't actually afford Northern Ireland as a poor college student. In my naivete and short-sighted youth, I was convinced my dreams were dead. But God knew differently and I'm thankful. Because travel gives us glimpses into the world we would never otherwise see. It gives us experiences, yes. Wonderful memories, yes. But above all, it gives us perspective.
Much of our lives are spent in a bubble. We have the bubble of our family. Of our friends. Of our church. Of our jobs. Of our kids' schools. Of our community. Of our political views. Of our social media outlets. Big bubbles like our country or our state. And small bubbles like our hobbies or kids' sports. Bubbles. Isolated and limited. We get so easily caught up in them. We jump on bandwagons for them. We join the culture of the latest and greatest. And we are lost. Floundering around in a sea of information our minds were never meant to comprehend at the rate we try to consume it. So we end up with ideologies that are half thought through at best and blindly adhered to at worst. But ain't that America to quote Mellencamp from the 80s.
But God did not design his creation to be experienced in a bubble. He designed it – he designed us – to be in relationship with one another in our communities and in unity with one another globally, as image bearers and as his church. The thing we tend to forget, because we are intrinsically American-centric, is that God's world is much bigger than us. It's history would fill more volumes than we could ever digest. It's people are more diverse than the diversity we try to create. It's purpose is deeper than we can understand in our short lifetime. It will, in fact, last for eternity in a perfected form we cannot possibly envision. And, yet, most of what we are caught up in from day to day is strictly about us; about our bubble.
And so, I have found over and over again that it is good to travel. To see the vast beauty of God's creation, yes, but even more so, to know the vast beauty of God's people. To get a glimpse of what heaven will look like, taste like, and sound like one day.
So, my hope for all of us is to go. Travel to big cities. Be a tourist and enjoy the sites you've seen in pictures and dreamed about for years. Visit museums and monuments and massive cathedrals and relish in the amazing talent given to people throughout history. But then, go. To the small towns, to the quaint villages. Go to places where you walk into a cafe and the only word you have in common is "espresso". Go and realize that in the 21st century there are places where toilets as we know them do not exist. And that's normal. Ponder that one for a bit. Meet people who speak absolutely no English and yet are so kind to try to help you by persistently speaking their language more and more slowly so you'll get it, just as we tend to speak English more and more loudly so they'll get it. And realize you have just as much in common with strangers who don't share your city, your state, your country, or even your language, as you do with your family and best friends.
Go and realize that your interests and passions have turned into obsessions, fed by your phone and your computer. Realize those social media comments you feel you must make to defend your cause or thoughts on any given matter have no place there. Even if that place is Iowa or Ohio. Those obessions may have kept you from fellowship with your friends and your family. They have probably stolen your time. Go and see your priorities shift back to what matters most: the people God has placed directly in your life. See also that your bubbles often cause division in the very thing God wants unified. And see that they are not as important as you once thought.
Go and realize that everyone on this planet was created for exactly the same purpose and is going through exactly the same experiences in life that you are. They long to have close friends, long for a healthy marriage, long for fulfilling work, grieve deeply over illness and death, find joy in the sunrise and first snow and newborn babies. Talk to people. Ask about their interests, their families, their lives. If you're in Europe, lament the light they've been given through centuries of past saints. A light they abandoned long ago. If you're in Boston, lament that our nation has done the same. Go and realize everyone needs exactly the same thing: fellowship with God through faith in Jesus Christ. Go and be a friend, even if just for a few minutes, an hour, a day.
It's true, you don't have to travel to gain perspective. You may hate leaving your home, much less your state. You may be in a season, as we were for many years, where you long for a date together, much less a vacation. A season where travel is absolutely out of the question. But there is a world out there – God's world – that has abundant beauty to explore. So if you can, go. And enjoy. And when you come home again – when I come home again – perhaps our bubbles will be altered, even just a little.