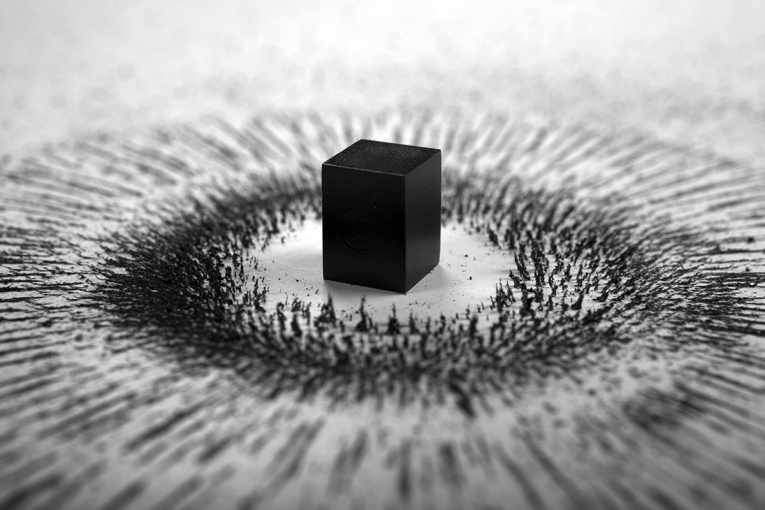 Let's talk about something no one talks about. At least not in Christian circles. At least not among women. Let's talk about attraction. To someone who isn't your husband. And isn't a celebrity either, which somehow seems to make little "crushes" acceptable. Too uncomfortable? That's exactly why we need to talk about it. We certainly should not celebrate it, but we need to bring it out into the open in order to deal with it before it catches us off guard.
If you are one of those fortunate souls who has never been attracted to any man other than your husband your entire life, then this post isn't for you. Instead of reading any further, you should go and bend your knees and bow your head and thank our good Lord that you have never had this struggle. Because it isn't an easy one to navigate. At least if you're a Christian. At least if you know the slippery slope that attraction can slide down, if not kept exactly where it belongs: fleeting and without sin.
The depths of the mysteries of marriage have been on my mind a lot lately. As I posted about previously, my husband and I have been together 15 years now and married for 14 of those years. We are in a good place, by God's grace, but this year has been very difficult for many of those close to us. There was a month this summer where we learned about three of our close friends / family members separating. It was crushing. I have not felt sadness like that for others in a very long time, for when marriages are dying, so much is dying with them. Dreams, hopes, security, commitments, covenants, promises, support, fellowship, intimacy. Gone. Of course they were not the first marriages that we knew were falling apart or had failed. Unfortunately, we have witnessed many in the years we have been together and many of those were victims of infidelity.
Attraction is what led to that infidelity and yet, the attraction itself was not the cause. Attraction itself is not sin. It's actually quite normal. And I don't even think it's normal as in it's a result of the fall; I think it's normal by design. God has given us a huge gift in attraction; it is what drew us to our husbands to begin with and is part of what keeps intimacy with our husbands amazing. Our eyes do not automatically avert looking at men when we marry; we need to learn to intentionally avert them. Our preferences for what is or is not attractive to us do not suddenly change. Attraction to others should drastically dissipate when we meet our spouse, but it doesn't just go away completely when we get married. At the same time, we must hone our feelings in on one subject (our husbands) and likewise be wise and discerning if we are attracted to someone else.
As women, we need to learn to navigate the same waters that men need to learn to navigate in this arena. We need to fight sin like a warrior and arm ourselves with right theology. We need to understand what draws us to other people and what that says about the state of our hearts if that attraction crosses the line. Further we need to learn to navigate the waters of someone else being attracted to us and what it says about our hearts if we are overly flattered or drawn to that person as a result. We also need to recognize that Satan can and does use good things, such as the ability to recognize beauty in others, to tempt us to sin. If we choose sin as a result, I believe it says more about us than it says about our husbands or the state of our marriage.
If we sin, we are ultimately looking for our affirmation in someone other than the one whom should be affirming us. And I don't mean our husbands. Although it's nice when they tell us sweet things about ourselves, we cannot find our worth in them any more than we can go looking for it from someone else. If we do that, we are ultimately looking for our worth in someone who cannot possibly define it. Our worth / our identity must come fully and completely from God; from our Father who created us, chose us, and redeemed us in Christ. We must be fully satisfied in him, or we will be tempted by any attraction that comes our way. Further, we must desire to worship God, instead of desiring others to worship us. Seeking adoration or attention from someone is essentially seeking to be worshiped on some human level and that sin will lead to many others.
Lisa Chan, wife of pastor Francis Chan, wrote a beautiful article called "Flee from the Darkness" on the topic of flirting with infidelity earlier this fall. It is worth reading even if you have never considered entering that darkness. And let's be clear that infidelity is often emotional rather than sexual. Perhaps for women even more than men, it is more likely the former rather than the latter.
I fully expect that my husband will be attracted to other women. I am not fearful of that attraction and yet it is partly because of it that we long ago decided to Billy Graham (or Mike Pence) our marriage. In other words, we try to be wise in how we protect our commitment to each other, by him not meeting with women alone or me not hanging out with men alone. We are respectful of those same rules on social media, asking each other if we are okay with the other person "friending or following" someone else. These things are not going to prevent anything, but they are simple ways we can honor each other in a culture that hates fidelity and justifies sin. I pray the Lord will keep us from sinning against each other in this area as he has in so many others.
So let's be honest about being attracted to others and yet leave it there. If we're tempted to take those feelings further, let's be more honest about being bored with God and where he has us in life. Let's be honest with him. Before we fall down that slippery slope that has threatened and ended many marriages.