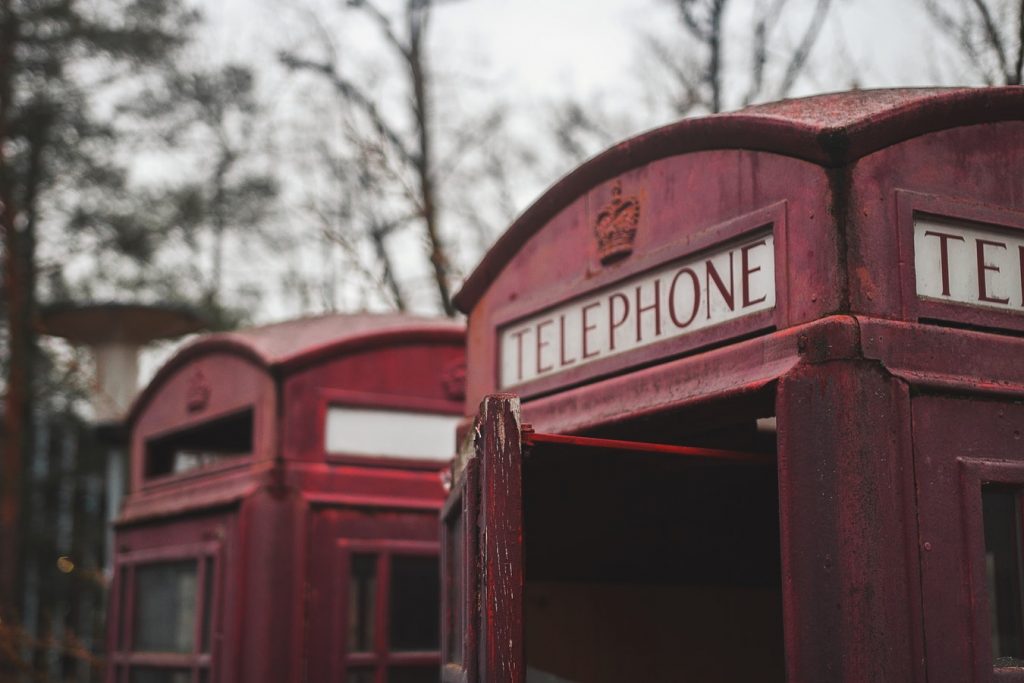 Our daughter has a cell phone. And not a dumb phone. A real phone we bought for her when she was 12. From all the debate in social media world about whether or not kids should have cell phones, and most of that landing on the firm belief that no, kids should definitely not have cell phones if you're actually an intelligent and engaged parent, that might be surprising. Unless you don't believe we're intelligent or engaged, but I guess we'll have to take that up at another time. She has a phone and I'm glad she does.
I've seen multiple articles on the horrors of giving your kids cell phones and I agree with much of what's being said. Adolescent cell phone ownership has led to isolation, bullying, depression, pornography, sex trafficking, suicide and murder. If that sentence isn't enough to make any wise parent run for the hills, I don't know what is. I completely understand why parents do exactly that and refuse their kid's requests. However, call me unwise, but I don't believe it has to be the abyss laid out by the masses. There are ways to make owning and using a phone without full frontal lobe development an enriching experience. And that is exactly what we are trying to teach our teenage daughter.
There are many reasons we decided to buy her a phone, but the reasons that rise to the top are her personal safety and ability to connect with her friends. I'm one of those people who, when confronted with a situation, often goes to the "what is the worst thing that could possibly happen here" scenario within seconds. I'm sure there is therapy for this and someday I'll look into it, but for now, that's me. I also watch a lot of true crime. Again, therapy. And my brother is a cop. And I've been in some seriously sketchy situations and felt unsafe. I've been followed. So, my initial response is to think about how to keep myself and my family safe in the land of "what if".
So my kid has a phone. She goes to a homeschool co-op. She babysits. She volunteers. She plays sports. She gets together with friends. She has as much freedom as we feel any kid her age should have and we are encouraging her to be responsible in that freedom. We want her to have that freedom. Our end goal in raising her and her siblings is for her to love God and enjoy Him forever while thriving in this world on her own. And part of our responsibility in giving that freedom to her, is doing what we can to make her as physically safe as possible. So she has a phone. She has a way to call for help. She has a way to let us know she needs us.
Speaking of freedom, we also want her to have the freedom to make and foster friendships. Since we live in this century and not the one I grew up in where I hogged the rotary phone and stretched out the cord from one end of the room to the other, that typically means we text instead of call. It means we email instead of mail letters. It means we're a little more disconnected amidst being uber connected, but that is our kids' world. So, she has a phone. And we have the ability to help her stay connected with friends in healthy, kind and loving ways as she texts and emails, which is a gift. Our parents didn't have such access to our social lives as they tried to listen to one side of the conversation through the door. But we have to be intentional with that gift and that is what we're trying to do with our daughter.
It took exactly 24 hours for full on girl drama to ensue after she got her phone last summer. A group text between long time friends in which they accused each other of lying and back stabbing. What transpired was weeks of un-fun. Long conversations between parents and kids as we tried to ascertain the truth. Long conversations between parents and parents as we tried to do the same. More text messages between the girls to apologize and try to mend friendships. It was far from pretty, but it was good. We were able to do a crash course in Online Etiquette 101: How to Communicate. Basically, how to not be snarky or biting or accusatory or downright mean when you text or email other people. Moreover, how to write in such a way that conveys a kind and loving tone and nourishes relationships, rather than destroys them. We still have a little ways to go on this one, but honestly so do most adults.
In order to teach that little crash course, we had to be involved to the point of knowing what was happening in our daughter's cyber world. That was our intention from the beginning and that remains our intention now. Our daughter's phone is not ultimately hers; it's ours, and as such, there is no privacy when it comes to her use of that phone. We want her to have freedom, yes, but we want that freedom to be appropriate. We didn't buy her access to all the debauchery available to young kids today; we bought her a phone. And if we don't want her to have access to all the debauchery that is available, it falls on us to keep that from her.
For us, that means there is no social media. No Facebook. No Instagram. No Twitter. No Snapchat. No nothing. There is no access to websites or apps that might allow for that. Funny story – she told me today there isn't even access to my blog. I guess we could change that. She can text, she can email, she can look up how to make all things Rainbow Loom, and recipes, and anything else authorized by Norton Family and that's that. And when we want to look at her phone, we look at her phone. That was the stipulation made when it was purchased and it hasn't changed. For now, she doesn't get to see everyone else's life in happy pictures or tweet or share silly photos with her "friends". Fully grown adults survive without that and I'm sure she will too.
Yes, we're well aware there are hidden apps that kids use to get around all of the parental controls we put in place. There are also hidden places of the heart that get around all the loving rules God has put in place and honestly, that's where my biggest concerns rest. If our kids want to lie to us, they want to do that because they want to lie to God first. They hate Him first. They rebel against Him first. Lying to us is a byproduct of an unregenerate heart and the consequences of that are much greater than any I could instill. We gave her a phone to help her learn how to navigate the world she has to live in, and yet it is that world that is the greatest threat, because it entices the sinful heart that lives in her and the rest of us. But fearing the phone isn't the answer. Killing the sin is. Phone or no phone, that is what's ultimately at stake in her life.