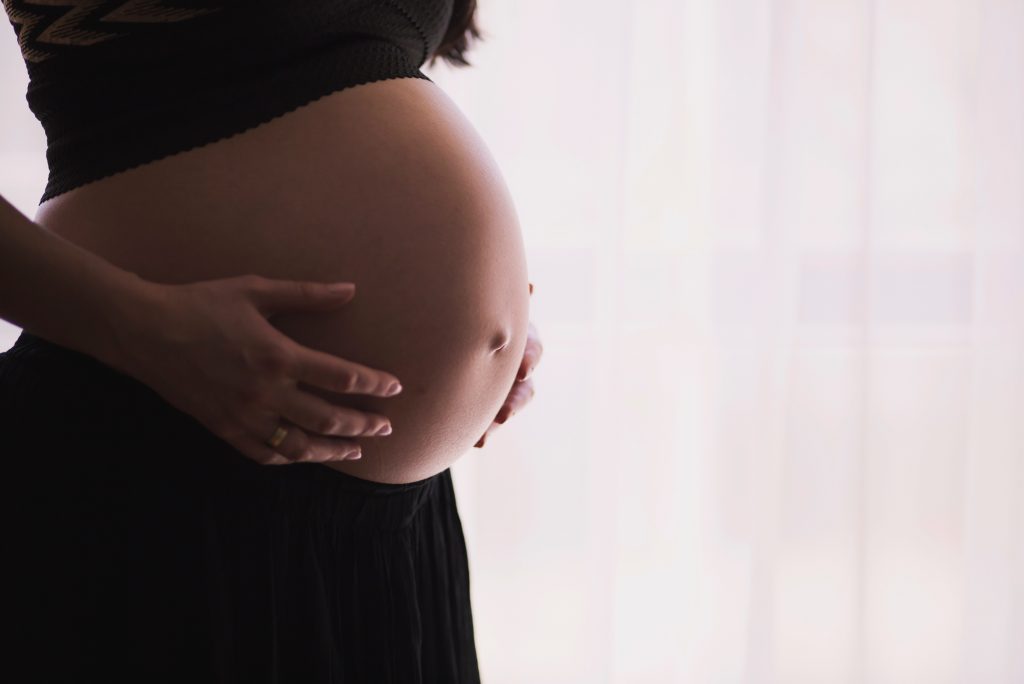 Yesterday, I read a story about a girl. She's a woman now, but 18 years ago, she was just a girl. A scared, abused, pregnant girl. Pregnant by force; by rape. The horror of that reality often escapes our full understanding. What that must be like. The heartbreak. The anger. The utter despair. She had a choice to make and from every aspect of her situation, the choice was not hard.
Several years ago, I was told about a young woman who was addicted to drugs and alcohol. She was alone and scared. Two children from failed relationships and now pregnant again. No home. No job. No one to help her and not much hope her life would change. Her child would be born into poverty and most likely suffer the affects of drug and alcohol exposure.
Two women. Two babies. The first baby died. The second baby is my son.
The baby of the girl did not die at the hands of an abortion clinic, but he/she died before birth. The girl chose life, but the Lord chose otherwise. And yet that baby's life, though never lived on this earth, holds a powerful testimony in conception and death. That life conceived from a vile, hateful act, was seen as sacred. That baby was seen as God's creation and He was given control over that little life. In a short life only lived in the womb, that child testified to a mom who saw God's plan as greater than her own and she submitted her pain – a pain most of us will thankfully never realize – into His hands.
My son's birth mom also chose to give him life and in turn, saved herself from destruction. She sought treatment. She sought adoption. She surrendered every fear and criticism and regret to her Savior. As a result, her child's life holds a powerful testimony as well. One to a God who can save us out of the depths of our sin. To a God who cares for our every need. To a God who sees us through the darkest of hours as we fight temptations and despair of the future. To a God who restores.
I could share dozens of stories that I've read over the past several days. Dozens. But I'm sure you have read many of them too. All testimonies to moms who chose life in the midst of uncertainty. Uncertainty of life, uncertainty of the future, uncertainty of their health. Dozens and dozens of unknowns. But they, and the two moms above, have one critical thing in common: They know who gives life and they know who has the right to take it away. There was never any question in any of their minds as to the sanctity of the life growing inside them, despite what society may believe is the right or understandable thing to do. No, they were settled before their baby's lives were formed, and we must be settled too.
If there can possibly be a good outcome of the abortion law passed in the State of New York this past week, and the vote on a similar bill in Virginia, it is the onslaught of outrage against late term abortion. People who have never spoken publicly on abortion before are plastering their social media feeds with their anger and disgust. Praise God. Praise God for waking us up. Praise God for making us see exactly how heinous the murder of children is, at 40 weeks and viable outside the womb, or at 6 weeks and newly formed.
Praise God many are now seeing abortion and the laws that have been designed to protect it for what they are: Evil. Praise God many are becoming settled on when life begins and settled on who is entitled to give and take the innocent. It's obvious that killing a full-term baby would be murder. But a fetus at 20 weeks with no chance for survival? An embryo? The waters become murky very quickly for those who don't understand we are all created in the image of God and it is He who has authority over life. Sadly, this is true even for Christians, who aren't well versed in Scripture. Which I believe is why we are seeing those who condoned abortion before, under certain circumstances, now standing up and shouting foul to the lawmakers they voted into office. Yes, elections matter.
My prayer is that those who are seeing the slaughter of 40 week old babies as murder, also see the slaughter of the millions who have already died in the same light. Life begins at conception. There is no denying this. Even the women walking into the abortion clinic avow this truth. Yes, tragically, there are some who are young and confused and abused. Yes, there are rape victims and incest victims. I am not in any way denying the heart-wrenching agony of those situations. Nor am I saying we should not love on them like Christ would love. However, I'm also not condoning the murder of their children because of a horrific sin that was committed against them. Furthermore, I'm not saying the abortion bills are directed at this minuscule minority; this 1-2%. No, they are directed at the millions of women across our country who just simply don't want to be pregnant. These bills guarantee the death of others so they might live the life they want. Their best life.
I've watched dozens of videos of Christians ministering outside abortion clinics over the past couple of years and that reality is stark and horrific. Every mom was told their child was in fact a child. Every mom was offered all the help they might need for herself and her child if she would turn from that clinic and give her child life. Every mom was told the Good News of Jesus Christ. Praise God that some of these moms turned away and their babies are alive today because of people who cared enough to love them and tell them the truth. Sadly, many more babies are dead because these moms chose death.
I've not stood in front of an abortion clinic, but I have pleaded with a mom to choose life. I told her we would raise her baby if she would turn from abortion. This was a young, successful, professional, mom of a young boy. A friend of a friend. She was offered a stable, loving home for her child and she chose to kill her baby anyway. She knew this baby was a child, not a platypus. She didn't care.
We need to be clear on this. We need to stop pretending and start realizing that abortion is most often a matter of convenience. It is a matter of a woman not letting anyone get in the way of her controlling her own body. Certainly not a baby. The difference between a mom who chooses life and one who chooses death is not what they are offered or given. It is not in their socio-economic situation or support group. It is not in their healthcare options. No, the difference is in knowing. Knowing the truth about the life that is growing inside them, and ultimately, the truth about who has authority over it.
Finally, another prayer of mine is that more Christians will get involved in ending abortion. That more will love these moms enough to tell them the truth. And love them if they choose death. Continuing to tell them the truth and praying they would know Christ. Love them through the healing that will need to come. And if they choose life, love them in raising their child. Whatever that looks like for you. Adoption. Financial help. Friendship. It will not be the same for all of us. But we can talk and work and give of our resources to end the murder of innocent lives in the womb. Working may mean standing outside an abortion clinic, through groups like End Abortion Now or through adoption groups or providing help to moms who want to parent. Helping often means giving to crisis pregnancy centers or other groups committing to end abortion in your area.
Yes, being pro-life means supporting all life, but let's not buy into the lie that lack of resources are a justification for murder or that some lives are more important than others. Instead, let's support those who have chosen life as well as those lives that have been spared.