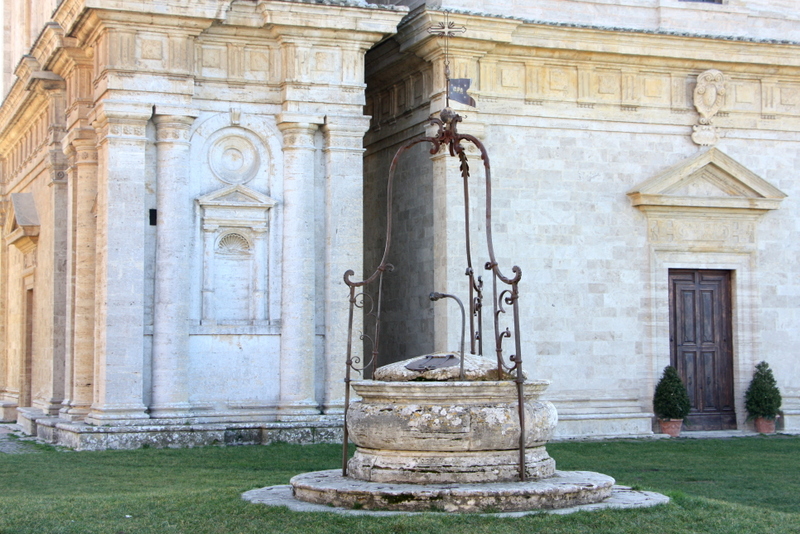 The year was 1939 and the Kurc family was happy. The oldest son, Addy, was living in France and the others in Poland, but they were as close as family can be with five adult children, living separate lives. They kept in touch via letters and visits that had grown a little less frequent recently. Addy's parents, Sol and Nechuma, were quite successful and had always encouraged the children to follow suit, wherever that may lead. But some events had shrouded their carefree enthusiasm in recent months and Nechuma's letters to Addy had begun to hint at some growing trepidation. It began as nothing, really, at least nothing she could quite put a finger on; more of a feeling that life was not quite as safe as it once was.
But as the months drew on, she witnessed more and more businesses being closed in her neighborhood and longtime friends leaving. Then her son-in-law was stripped of his license to practice medicine, leaving him no choice but to take a lower position to care for his wife and baby daughter. So, she cautioned Addy to stay away – to remain in France, amidst the carefree nightlife and affluent business culture of the time. And so he did, not realizing he wouldn't see his family again for several more years. Not realizing the vast majority of his home town would soon be dead.
The year is 2019. The Kurc family, like many families who emigrated to the United States after WWII, has long been living a life of relative peace. The values their country fought for, the values our country fought for during those horrific years have held together a melting pot of different cultures, of different ideas, of different faiths. The values that founded our country on freedom from tyranny have held strong, like cement despite factions that would have torn less formidable societies apart. Values based on faith, albeit a nebulous and dead faith for some, but faith in God as the ultimate authority nonetheless. But recently, there are fissures. Fracture lines. Caverns in the rock that have caused our country to lose its focus and the values we once held dear. And the things that were worth fighting for less than a century ago, have all but vanished from the minds of those who consider themselves progressive, striving for a new America.
Like the Kurc family in 1939, there are many families in 2019 who have begun to feel a growing trepidation as well. They can't quite put their finger on what's going on, not yet. But they see the lines being drawn and the seemingly inevitable conclusions looming in the future. They see the same ideology that brought about so much death during WWII being unleashed on unborn humans today. The ideology that says some people are not really people and do not deserve to live. The same ideology that brought and promoted slavery in our country for so long is still alive and well.
They see censure on social media platforms, a direct assault on the first amendment which upholds the right to free speech to all people in all areas of our society. They see the sharp division in news sources, many of which now repeat rhetoric rather than facts. They are witnessing lawsuits against those who would stand firm on Biblical principles and the arrest of those who dare to preach the gospel in the public square. Those who will not celebrate transgender ideas or gay marriage are labeled as haters and any talk against those things as hate speech. Those who uphold life are being told they no longer have a voice in a society that deems women's rights above the basic human right to life.
They are witnessing the beginnings of persecution. It's slow and it's subtle in many cases, rapid and harsh in others. But it's goal is always to eradicate and it's target is always Christ.
And Christians know this was promised. This is nothing new. And it is not surprising. Christians are persecuted all over the world in ways those of us in the Land of the Free and Home of the Brave have never experienced and often cannot even fathom. But as light as our persecution in the country has been and continues to be in most cases, we have things to consider nonetheless. We are called to persevere, of course, but are we called to stay put in the midst of it? Are we called to lay down our lives for the sake of the gospel? Yes. But are we called to literally lay them down to those who hate us? Always? To those who want us removed from society because of what we believe? Because of the Bible. I have no answers, only questions. Beginning with wondering when would we leave if leaving is the path we should take? Not for ourselves, but for our children. And their children.
Do we leave our home when our state passes a law like Illinois just passed this week? One that allows for a child to be born through his/her mother's birth canal up until his/her head has emerged and then killed? Do we leave when our state repeals the ban on partial birth abortion? Is that evil too much to endure?
Or do we leave when our state requires our children to sit under comprehensive sex education in our schools? When our children are told that Biblical truth is spiritual abuse. When our children are told that all forms of sexual expression are acceptable? When our children are shown pornographic pictures in school to legitimize what will never be legitimate in the eyes of the Lord? Is that evil too much to endure?
Or when do we leave our country? When the Hyde Amendment is repealed and all American citizens are forced to pay for the murder of the unborn? When the HR5 Equality Act is passed? When we lose the right to legally distinguish between male and female? When we lose the right to legally separate men and women in the most vulnerable places they may be found? When we lose the right to speak the truth of Christ into the lives of the lost? When more and more of us lose our jobs, our ability to provide for our families, because we are committed to standing firm on the truth of Scripture?
Or do we stay? Do we stay because this is what we've been promised as believers? Do we stay because we are called to set an example and by that, be a witness to the world, so that others will come to know our Lord and Savior? Do we stay and endure? I have no answers.
I know many during WWII did not believe they would be killed. They did not believe the evil poured out against them would ever get to the point of vast persecution, much less extermination. They didn't believe it when their friends didn't return home and they didn't believe it when they were promised life in America if they got on that train heading west. They didn't believe it until they were digging their own graves in the wilderness. Yet, others did leave. They hid. They left. They did not accept the lot of those that went before them. They did not offer themselves on the altar of an heinous regime.
We are generations removed from Nazi Germany and if younger generations even know of the horrors that occurred during that war, they don't think it could ever happen again. And if we show them genocide has indeed happened again, in many areas of the world, they don't think it could ever happen here. Not in America. Not for something like our faith.
But the reality is, our religious freedom is exactly what those who want a different America are after. They want religion eradicated. They want God eradicated. And those who love Him are justifiable casualties to their cause. And if you look at the legislation, if you look at the slant in the news, if you look at the censorship on social media platforms, you'll see this is exactly the direction they're going.
Am I saying we'll be eliminated like the millions of Jews in Europe? Absolutely not. Most definitely not. But I am saying we need to be wise in how we think about the swift shift in tolerance in our culture today. The rapid onset of humanism as an overarching worldview. The desire to instill socialism as our economic framework among many in younger generations today. I'm saying no one in 1939 thought they were facing the reality of the next several years either. And I'm saying, yes, it absolutely could happen here. Differently yes, but with an equally devastating outcome.
So those of us willing to stand on the Word of God have a lot of thinking to do. Do we stay? Do we leave? I have no answers, only questions. And much to pray about in the years ahead.
*To read more about the true story of Addy Kurc and his family, check out We Were the Lucky Ones by Georgia Hunter*