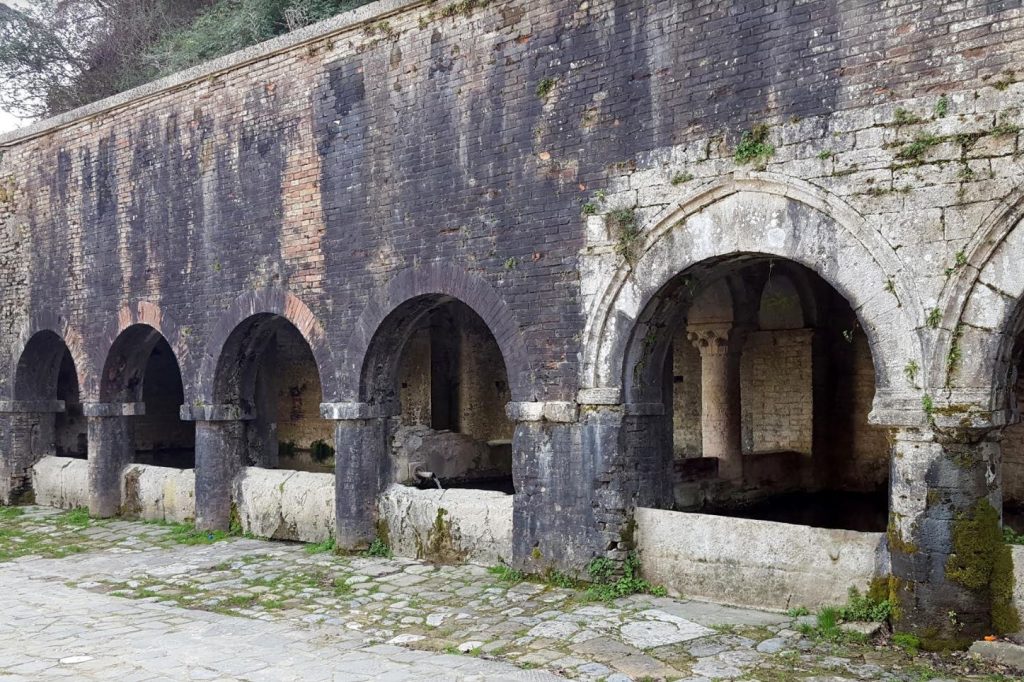 About a week ago, I was having a bout of perpetual dissatisfaction. Several days of being generally annoyed with everyone and everything around me. To the point where I didn't even like myself. Yes, it was that deranged. And as I was praying for God to spare every poor soul in my life from actually having to deal with me in such a lovely state, I realized just how focused on my circumstances I had become and just how small the truth was in my heart.
It all began when I realized I had to mow the lawn before large rodents took up residence in our yard. My dislike for mowing usually causes me to conjure up dreams of moving to a loft in the city or at least buying a tiny house on a tiny lot and figuring out ways we could make a go of it as a family of five. I started out and just a few minutes into my daydream, the mower took a dive to the left. I looked down to see the front wheel lying in the grass, so I begrudgingly stopped, found all the parts, dug in the toolbox for a wrench and put the wheel back on. Two minutes later, the wheel fell off again. Unreal. In my infinite wisdom, I decided to continue mowing on 3 wheels. I figured if dogs can walk on 3 legs, I could mow on 3 wheels. That is literally what went through my head, which should cause you to stop reading anything else I have to say right here and now.
In the event you didn't take my advice, I'll let you know it doesn't work that way. Especially down hill. Nevertheless, I put the wheel back on and started out once again, trying to ignore the bald spots I just created in our yard. I was almost finished when I neared the boulevard and saw something shoot out from the mower. I realized it was the wheel, this time rolling down the driveway, gaining speed and heading straight for the street. I took off after it, hoping to catch it before it hit the drain and was gone forever, all the while laughing about how ridiculous I must have looked and all the while angered that I had to deal with such nonsense. Oh, and blaming my husband for not, um, I don't know, something, since he is a guy and apparently lawnmower wheels fall into the guy category when they're broken. He was home by this point, fixed it for me, and graciously accepted my apology as he always does.
My pity party continued well into the next day. After dropping Zeke off at school, I headed down to Mayo Clinic for a second opinion, well actually,  a fourth or fifth opinion by that point. My eardrum ruptured a few years ago due to an awful ear infection and I've been living with a hole in my head ever since. After three years of doctors appointments and conflicting advice, I heeded the nudging of others to go elsewhere yet again. As providence would have it, I had also recently noticed some pain in my throat and a large red spot in the back of my mouth. According to Doctor Google, I was dying of throat cancer (I've been dying on many occasions according to Dr. Google… I really should fire him.) and the PA I saw the week prior was equally concerned. So, I headed south and tried to prepare myself for the biopsy I was sure would come.
After several hours at Mayo, I had another diagnosis instead: Eagle Syndrome. Admittedly, I had to take a few minutes to get over the images of flying feathers and talons poking through my head. Apparently, my styloid process bones on both sides of my cranium have grown much longer than they should or do in normal people and are causing the pain and redness in my mouth. Of course, it's rare and no one knows what causes it, but there you go. Weird things happen. Not only do I need my eardrum repaired, but at some point, I'll need the bones in my head fixed too.
I drove home thankful for answers and annoyed that yet again, something in my life was broken. Something wasn't working the way it was intended. Something wasn't right. This continued through the weekend as I tried to work through some relationships with people I was expecting to act like Christians when they are in fact not, and came to a head on Sunday afternoon. As I was praying through much of what I was thinking and feeling over the past several days, asking God to reveal my sin in it all, I realized my greatest fault was not seeing just how far that sin reaches. Just how pervasive that sin is. And just how completely Christ has already dealt with it.
I was focused on things and God was, in his kindness, turning my heart to focus on Him. To focus on Jesus. God's Word has already told me to expect everything that was happening in my life at that very moment. Not specifically, of course, but in principle. The past few days were spent wearing an unbiblical lens; one that skewed my thoughts into believing this world should be different. Expecting it to be perfected when in reality that will not happen until all hearts are changed and every knee bows. Expecting things to work the way they were intended to work. Expecting people to act like they should act. Skewed. And deadly, because all that faulty thinking only led to me being the one doing what I ought not to do. How ironic, yet how predictable.
God has made it clear that sin affects every aspect of our lives and when we realize that, we'll stop looking at our circumstances and start looking at Him. Because Jesus really did die and his blood really does cover us. So, what does that mean? That means He is enough. He is the answer. He is the fix for all things broken. He really is. When we shift our perspective to His perspective, when we bow our knee to Him in obedience to His Word, when we rely solely on Him to rid us of the sin in our hearts, we are able to see that truth. The gospel really does change everything and I am one who so clearly needs to hear it every second of every day.