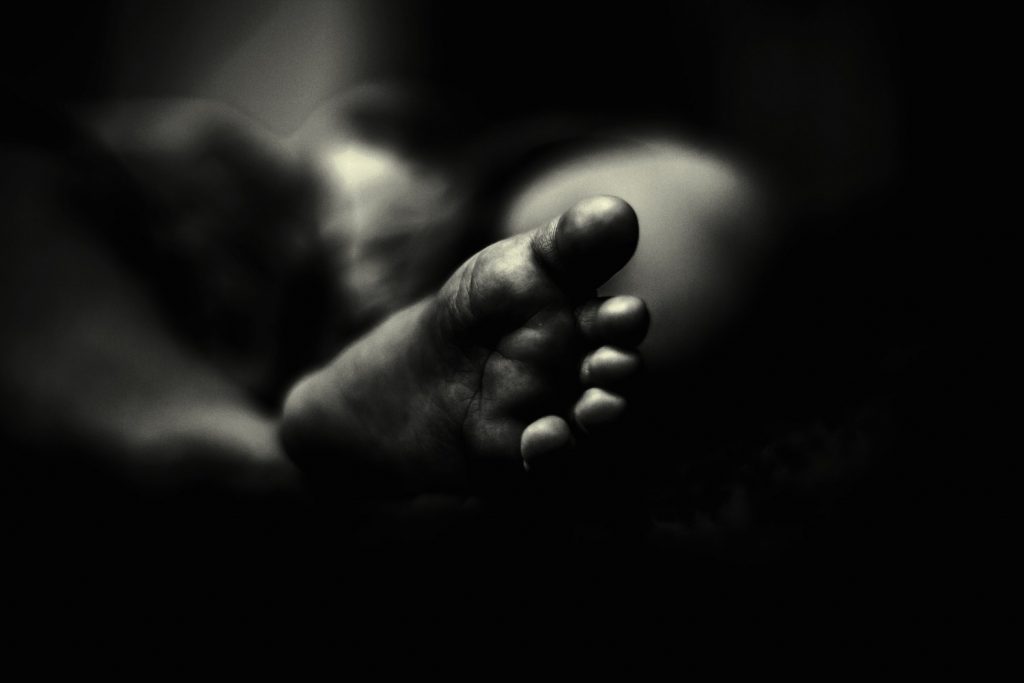 I don't write about politics. It's not that I don't like politics or discussing political processes or speculating about election results. I do and I have for quite some time. My undergraduate major was in International Studies with a minor in Political Science.  I often enjoyed a good debate in class or a one sided diatribe through a term paper, expressing my views in open dialogue with peers and professors alike. This was back in the day when you could count on others for solid, intellectual conversations, free from emotional arguments and illogical conclusions. In fact, that was the rule and if you were one to go down the road of tugging on heartstrings or building Utopian fantasies, as I was prone to do given my personality and love of the underdog, you were chastised back into the game. But I digress. There are very intelligent people who write about politics and I'll leave it to them. This is is not about politics at all. It's about life.
It's about babies. The very start of life. The very creation and image of God.
There have been many times over the past several years where I've had casual conversations with friends about elections. Generally, we're out to dinner and the topic comes up or now, in the world of in-depth conversations over social media, someone will post a thought or challenge mine and the topic arises again. My tendency is to comment less rather than more, given my desire to uphold God's commands to be unified with other believers and extend a lot of grace. But, I'm certainly not free of opinions (understatement, I know) and if the topic of life arises, I'm quick to speak.
And here is what I've noticed, certainly not across the board, but in general. When I have expressed my views on life to friends and acquaintances, I have been told time and again that I'm just a one issue voter. That I don't love the poor. That I don't care about education. That I want women to suffer. That I'm privileged and have no empathy. That my Christian beliefs should not be part of how I vote, because we live in America where church and state are separated. These comments have come from Christians and non-Christians alike. And then they tell me why they vote the way they do. They tell me it's because they love all people and want for them a better America. They want for all people to have a better life. After all, they say, abortion is just one issue among many.
But life isn't a political issue. It never has been. Life is an issue of what we believe about God himself. It's an issue of whether or not we believe his word. Whether or not we believe him when he says all people are created in his image and, therefore, have infinite value. Whether we uphold his standard for the marring of his image. A standard that is not given to any social or political or economic issue, but reserved for life alone. So if we are believers in the Lord Jesus, we must also be believers in what he has said in Scripture. His Word must have preeminence in our lives, shaping all of our views and actions and speech. His Word must have ultimate authority.
As Christians we need to start with life and go from there. Because God does. We should be absolutely horrified at the genocide that has occurred in our country in the past several decades. And we should start talking about it as such. Abortion is murder. It is the taking of life from another human being. It is the taking of life that was created by God alone, in his image, and thwarting his authority over it. It is not birth control. It is not women's health care. It is not every woman's choice, any more than killing her child 1 second after he/she is born is her choice. It is murder. And Christians must start seeing it as heinous as God does, instead of placing it in the same category as every other problem plaguing our society today. Instead of ranking it under any number of other issues when considering whether or not we'll approve of one potential leader or another.
And there are many, many issues. There are many, many things broken. Not just in America, but in the world. As Christians, we know this is a direct result of indwelt sin. We also know this world is ruled and reigned by the One who never sinned. We cannot expect those who do not love Jesus to see life they way he does, but we must see it that way. We must let the murder of millions of unborn babies shatter our hearts. And then we can allow all of the other broken things in God's world to take hold of us. Then, we can work to alleviate pain from those areas as well, according to what God has said about them in his Word. But we must start with life. With life at the very beginning.